YTL Foundation scholars and alumni came together to witness the 2018 cohort induction ceremony at Stripes hotel. Tan Sri Datuk (Dr) Aris Bin Othman, a member of YTL Foundation Board of Trustees and Puan Sri Sherina shared their experiences in overcoming obstacles to get an education. The event ended with dinner and games.
A team building training session was held for the local scholars in May 2018. The part indoor and outdoor training focused on team dynamics. Scholars were given various tasks to complete during the 2-day training.
"This training session is a good opportunity for us to be exposed to working in a team. It was also good to get to know the other scholars and I can't wait to work with them in future" - Tan Seow Yee (Scholar)
We partnered with PETROSAINS to organise a STEAM (Science, Technology, Engineering, Art and Mathematics) theme fair at Lot 10, Kuala Lumpur.
The launch was officiated by Tan Sri Datuk Seri Panglima (Dr) Abu Hassan Bin Othman, a member of the YTL Foundation Board of Trustees. Guests at the launch were treated to a science skit which set the tone for the three-day event.
The theme was chosen to increase interest in science-based courses amongst youth. Vibrant decorations, free balloon animals, and popcorn made the Lot 10 concourse festive and vibrant.
YTL Foundation sponsored students from seven public schools to attend and enjoy this vibrant yet educational event. 
Super Brain Bridge hosted woodworking and science workshops, where attendees could make table lamps, USB table fans, and even catapults. Students were also able to explore their inner Marie Curie through Science Bridge Academy, which offered a variety of projects ranging from slime mixing to PH testing. 
Petrosains conducted workshops on constructing a marble maze and even featured a mini robot that could dance and design. Also available were Math puzzles and the BATAK Mini Pro, a contraption that measures response time and hand-eye coordination.  
Many other exhibitors graced the event, including MEREKA, Toy Libraries Malaysia, Flow, Amazin' Grace, Mangosteen, Supa Dupa Circus, NAGCM (National Association for Gifted Children Malaysia), Jabatan Alam Sekitar, and many others. 
Toys collected from TLM's toy drive, as well as the proceeds from the sale of Lottie Bears, were donated to Toy Libraries Malaysia.
Federal International Holdings Berhad Worked with YTL Foundation to build a Frog Classroom in SMK La Salle PJ. The event was officiated by YB Dr. Ong Kian Ming, Deputy Minister of International Trade.
Students from La Salle PJ were invited to the Federal International Holdings furniture factory to learn about furniture design and manufacturing on a large scale.
Through the workshops, students had a hand in designing cabinets which were then used in their Frog Classroom.
YTL Foundation partnered with the Education Ministry of Malaysia to transform classrooms in 47 Tamil schools. The Ministry of Education had allocated RM15,000 for each school and YTL Foundation provided the specially made tables, chairs, air-conditioning units and other support amounting to RM15,000 to enable the students from these Tamil schools to experience 21st Century Learning.
Members of the Parent Teachers Association and the Board of Governors from each school signed a Memorandum of Understanding with YTL Foundation. The 47 Frog Classrooms in these schools were completed at the end of June 2018.
Sun Power Malaysia pledged to transform six classrooms in Melaka. To date, they have completed  two schools - SMK Tun Haji Abdul Malek and SMK Iskandar Shah. 
Datuk Seri Dr Khair Mohamad Yusof, Education Director General, Ministry of Education Malaysia, launched the Frog Classroom in SK Pelabuhan Kelang. He also delivered a 40-minute lesson on the importance of sustainable living to a class of Std 5 students.
The lesson was broadcasted live through Frog Connected Classroom which allowed the students from Malaysia and from around the world to access the lesson in real time.
YTL's Finance Department and Legal Department collaborated with a few banks to give the students of SK Jalan Selangor a Frog Classroom. The teachers and students of the all-girls' school were excited and eager to have lessons in the Frog Classroom.
The financial institutions that participated in this initiative are RHB Banking Group, OCBC Bank, AMBANK Group, Maybank and UOB.
YTL Foundation had also donated two Chromelabs comprising of 91 Chromebooks to the school.
"No one should be left out", the exact intonation by the Deputy Education Minister Chong Sin Woon. The Frog Classroom transformation at SMK Bandar Baru Salak Tinggi is even more meaningful for this time around as the classroom catered to students with special needs and learning disabilities.
Express Rail Link Sdn Bhd (ERL) together with its subsidiary; the ERL Maintenance Support Sdn Bhd (E-MAS) continued their commitment with YTL Foundation to take on the Frog Classroom makeover.
The National Special Needs Education system under the Education Ministry focused more on the needs and the importance of these students and with the initiative to redefine the conventional classroom by the YTL Foundation, the Frog Classroom is set to be a transformational 21st century learning space.
The classroom comes with ramps for wheelchair accessibility and soft board with positive messages to encourage the students that they are capable of great things. Yoga mats, a gym ball and a mini foosball table allow the students to enhance their motor skills while having fun in the classroom.
A conducive, fun and interactive learning environment for both teachers and students will achieve more through the collaborative learning. The students of SMK Bandar Baru Salak Tinggi would shape the country' future and the Frog Classroom will work as an avenue to drive them positively in the right and dignifying direction.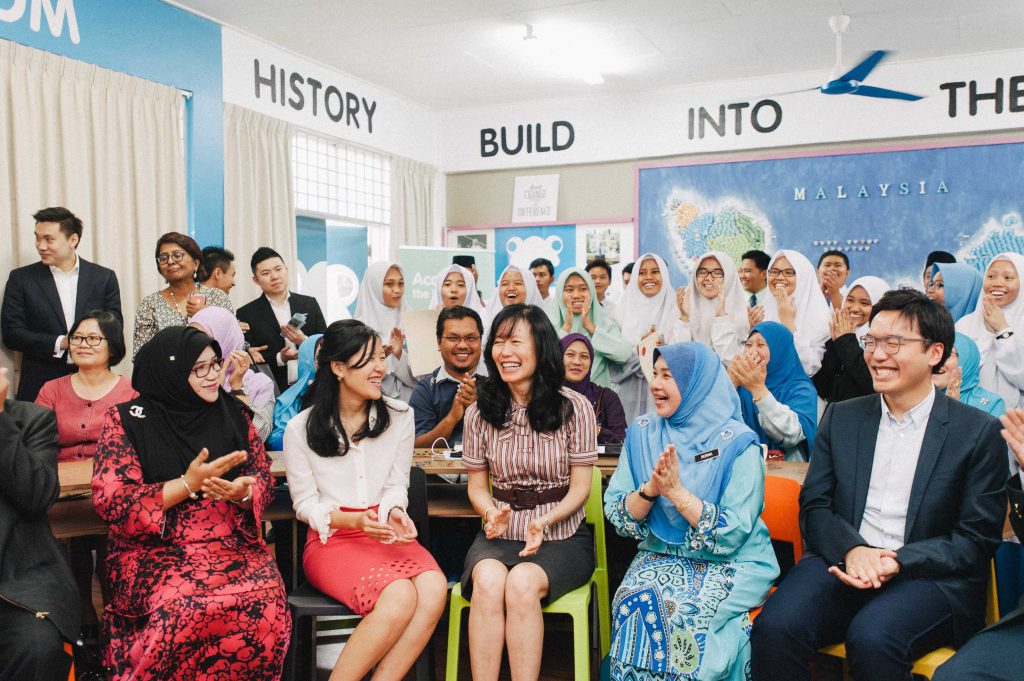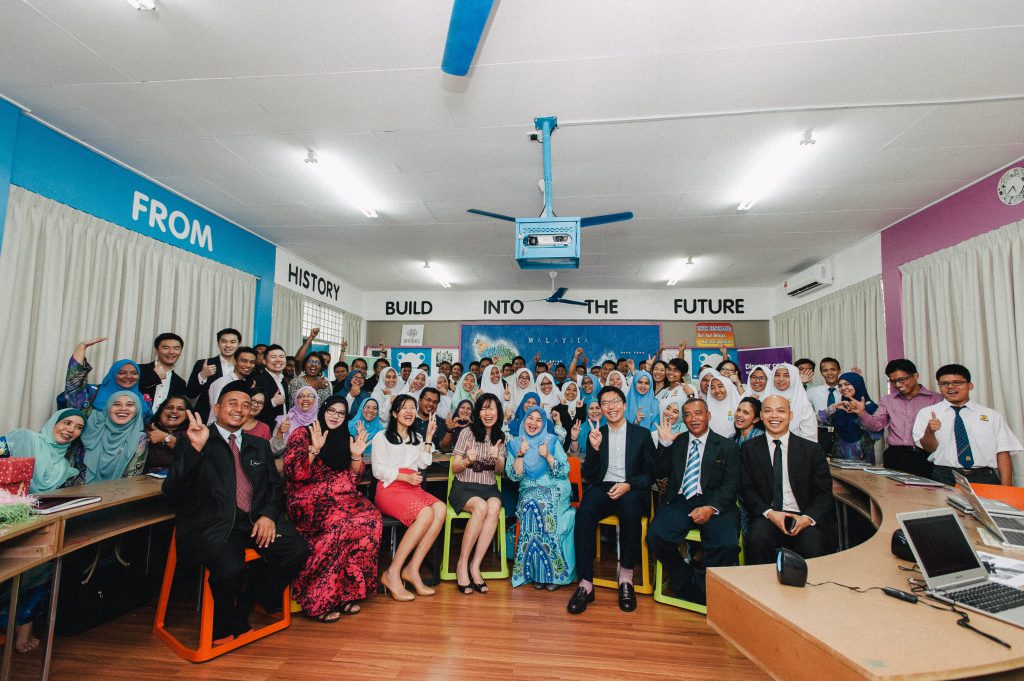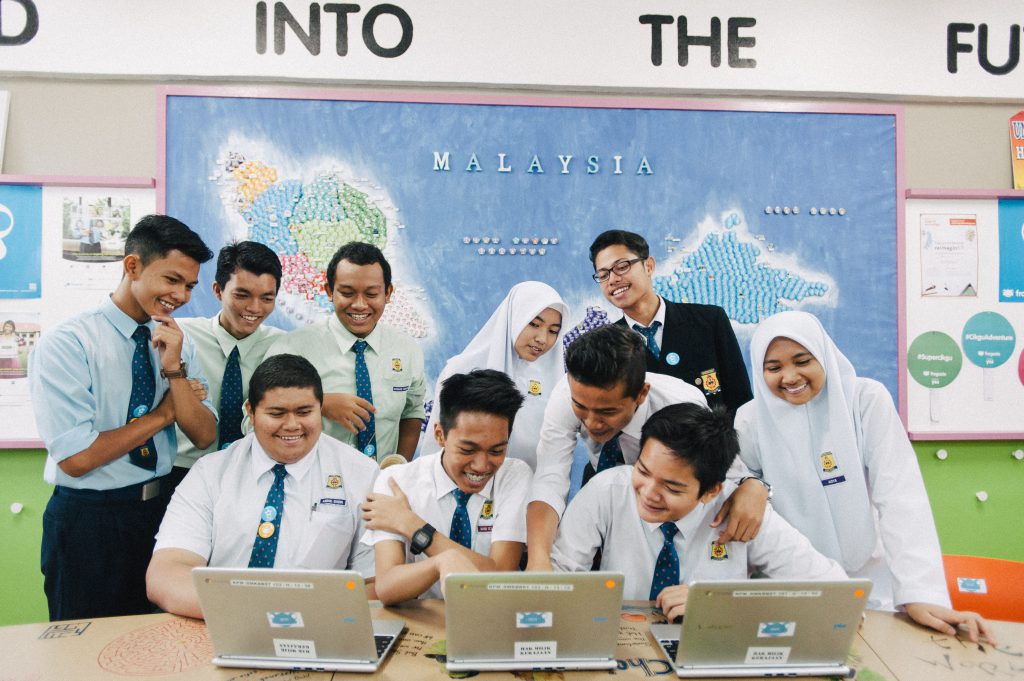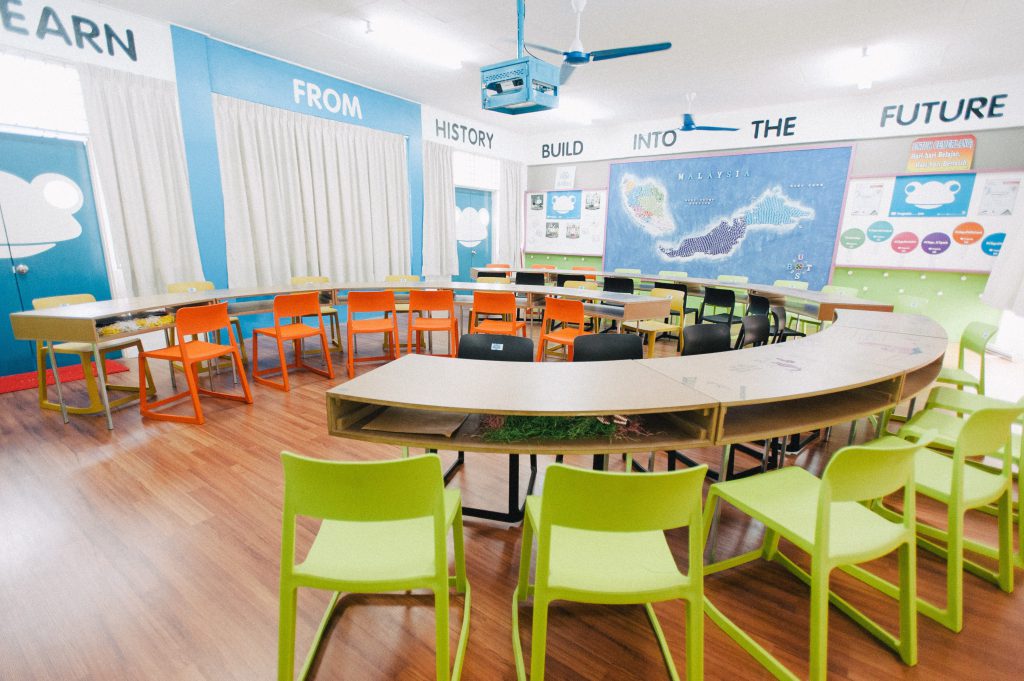 The Frog Classroom Makeover Project received a thunderous support from Express Rail Link Sdn Bhd (ERL) together with its subsidiary; the ERL Maintenance Support Sdn Bhd (E-MAS). They collaborated with YTL Foundation on a Corporate Social Responsibility (CSR) effort to transform the Sekolah Kebangsaan Kota Warisan Sepang.
YB P. Kamalananthan, the Deputy Minister of Education officiated the unveiling ceremony and in his speech, YB P. Kamalanathan said "Frog Classroom will address the many challenges that the education system is currently experiencing. The conventional way of teaching needs to evolve with time. Teachers need to be more creative, and exciting lesson plans and new teaching techniques must be applied to inspire the students. For that to happen, schools need better infrastructure – better classrooms, proper teaching equipment and access to high speed internet".
YB P. Kamalanathan also encouraged more corporate organisations to be involved in the betterment of the education in the country. He hoped to see more participation from the corporate sector in the Frog Classroom Makeover Project so that more schools, especially in the rural areas to have the opportunity to experience a Frog Classroom and fully benefited from the Frog VLE in a conducive learning environment.
A total of 28 staff from ERL and E-Mas volunteered for this makeover project. The volunteers were tasked for clearing and cleaning the classroom, wiring, painting, installation of desks and chairs as well as artwork doodling and decorating the Frog Classroom.
The project was also assisted by UiTM's students, who involved with documentation of the makeover process, shout-outs on the social media, and conducted the mentor-mentee programme to help high-school students with their study.