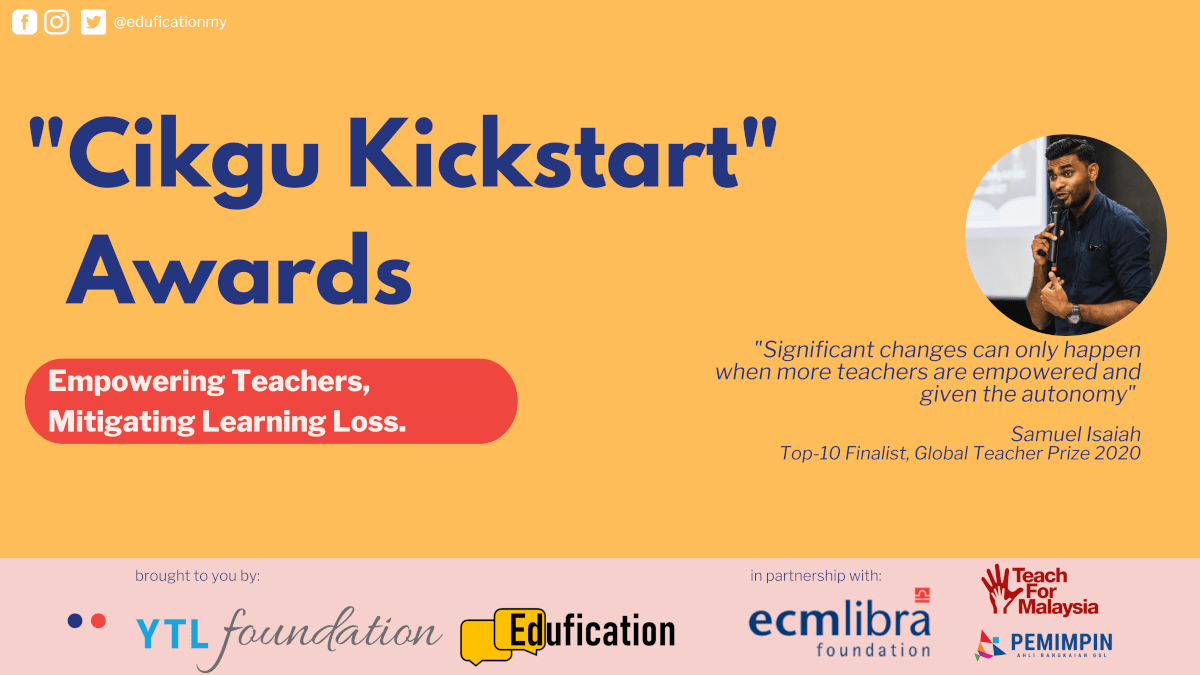 Cikgu Kickstart: 'The best way to help kids is to help teachers.'
The Cikgu Kickstart Awards, launched at the end of February 2021, is an initiative aimed at helping 15 teachers nationwide realise their aspirations for the classroom, beyond the classroom. Fifteen grants, ranging between RM2000 and 6000, will be awarded to teachers alongside a series of professional development workshops, seeking to identify exceptional and sustainable ideas. The ideas generated will be improved upon over the course of the workshops, eventually scaled appropriately for a nationwide audience. Datin Kathleen Chew explains that 'teachers are best able to create the solutions that will help their students mitigate against the learning loss experienced over the past year of the COVID-19 pandemic.'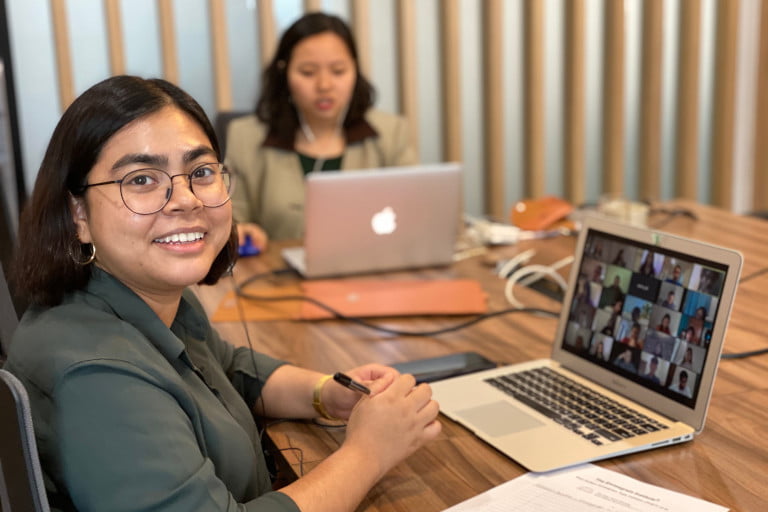 YTL Foundation Scholar Zoom Training 
On December 11 2020, an online training session for YTL Foundation scholars was held. The training was based on the Enneagram personality test, one which describes patterns in how people interpret the world and manage their emotions. The training session was conducted by Oh Chin Ai, a certified Enneagram trainer and former Teach for Malaysia Fellow.  In total, 30 scholars, both local and from the UK were able to attend the online training together, affording a new approach to scholar training sessions.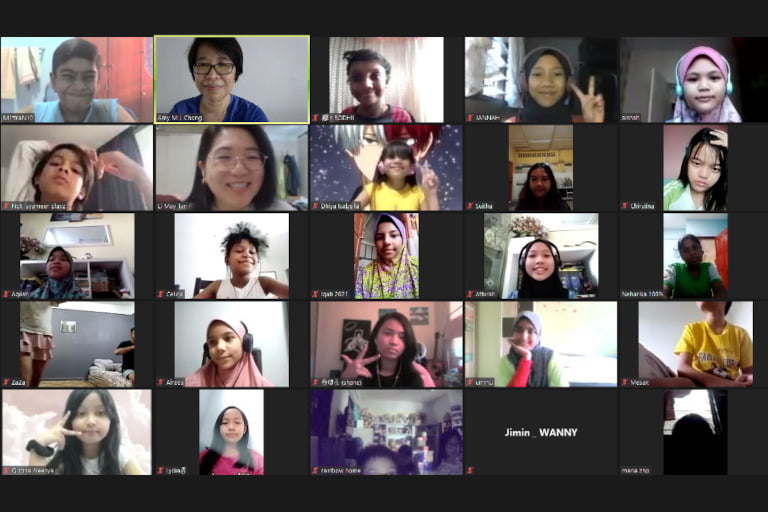 English Workshop 2.0
"I wish we could do this every Saturday. The activities, games & role play is so fun and there's so much discussion and sharing". ~ Shavitra, 9 years old, SJKT St. Joseph
Building upon the success of the first English Workshop in 2020, Leaps Academy has conducted a second online English Workshop alongside the University of Nottingham Malaysia Campus. The workshop was aimed at developing grammatical and verbal awareness in participants, growing their confidence while encouraging participation in day-to-day conversations.
60 children from the Sentul community, between the ages of 8 and 14, participated in the workshop, which ran for four consecutive Saturdays, involving over 30 student volunteers. The children were placed according to their current command of English, then assigned to smaller groups for more personalised interactions with student volunteers. These workshops were designed with children in mind: topics such as animals, friendships, daily activities, emotions, online safety and more were explored. All in all, participants were offered a holistic approach to improving their skills.