(吉隆坡10月11日讯)杨忠礼基金会(YTL Foundation)和马来亚大学(Universiti Malaya)今日宣布建立新的合作伙伴关系,在更新版的居家学习(Learn From Home)倡议中,为大学生提供居家学习的便利。
与此同时,杨忠礼基金会也在推介礼宣布将此合作项目扩展至全国35所本地大学,以造福这些大学的学生。受惠的大学生,包括12万名新入学的学生可以在新学年开始后的12个月内免费获得由YES提供的每月7GB上网数据,直到2022年9月30日为止。
杨忠礼基金会今日发文告指出,居家学习(Learn From Home)倡议是一项由杨忠礼基金会与YES和FrogAsia携手于2020年3月推出的计划,当时正值国家首次实施行管令的时期,全马各地的学校和大学纷纷从实体课转为线上教学。
文告说,这项倡议除了为政府学校和合作大学的学生免费提供含有40GB上网数据的YES SIM卡,也为育有学龄儿童的B40低收入家庭免费提供一台智能手机、一张SIM卡、为期12个月的上网数据配套和浏览FrogPlay移动应用程式内的学习内容的权限,以确保学生们可以继续在家通过网络学习,并与学校保持联系。
如今,这个倡议已经延长至2022年9月,以便来自B40低收入家庭的学生可以继续居家学习,并通过FrogPlay移动应用程式内的学习内容汲取更多课外知识。
杨忠礼基金会项目总监拿督周怀琳在马大举行的推介礼上说:"我们很荣幸能与这些本地大学合作,并让全马更多的大学生能够从居家学习(Learn From Home)倡议中受益。疫情已经持续了近两年,虽然我们已经适应了新常态,但生活中依然存在一些挑战。无论是在家里或是校园,很多学生依然面对缺乏互联网连接的便利。我们希望通过与超过35所大学的战略合作能帮助学生们专注于学习,而不必担心自己是否有足够的上网数据来上网课、出席辅导课或完成线上小组作业。"
马大学校长拿督莫哈末韩迪教授说:"这场疫情促使我们采用崭新数码方式来教导学生。我们要感谢杨忠礼基金会和YES愿意与大学合作,为学生提供免费的上网数据。我们希望彼此能紧密合作,进一步增强学生的能力,使他们能够在新常态中继续学习。"
迄今为止, Learn From Home 倡议已送出超过1800万GB的上网数据、45万张免费SIM卡和10万部免费手机给有需要的人。今年4月,这项倡议也惠及全国教师专业职工总会(NUTP)的23万名会员。老师们可免费获得内附40GB上网数据的SIM卡,以协助他们与学生保持联系,进行线上教学。
合作伙伴大学包括:
【政府大学】
‧马来亚大学(UM)
‧马来西亚理科大学(USM)
‧马来西亚彭亨大学(UMP)
‧马来西亚国民大学(UKM)
‧拉曼大学学院(TARC)
‧马来西亚登嘉楼大学(UMT)
‧马来西亚博特拉大学(UPM)
‧马来西亚北方大学(UUM)
‧玛拉工艺大学(UiTM)
‧马来西亚敦胡先翁大学(UTHM)
‧玛拉理工大学学院(KUPTM)
‧TATI大学学院(UC TATI)
【私立大学】
‧金宝拉曼大学(UTAR)
‧国家能源大学(UNITEN)
‧多媒体大学(MMU)
‧赛城大学(UOC)
‧敦拉萨国际大学(UNITAR)
‧国际医药大学及国际医药学院(IMU & IMC)
‧汝来大学(Nilai U)
‧马来西亚多元资源工业汽车技术大学(DRB-HICOM U)
‧马来西亚电脑科学与工程大学(UNIMY)
‧首要大学(Perdana University)
‧Bestari大学学院(UCB)
‧怡保TAJ国际学院(TIC)
‧杨忠礼国际酒店管理学院(YTL-ICHM)
‧南方大学学院(Southern UC)
‧沙巴基金局大学学院(UCSF)
‧马来西亚艺术学院(MIA)
‧新纪元大学学院(NEUC)
‧马来亚威尔斯国际大学(IUMW)
【工艺学院】
‧苏丹哈芝阿末莎工艺学院(POLISAS)
‧苏丹阿都哈林慕阿占沙工艺学院(POLIMAS)
‧柔佛丰盛港工艺学院(PMJ)
‧苏丹沙拉胡丁阿都阿兹沙工艺学院(PSA)
‧翁姑奥玛工艺学院(PUO)
‧瓜拉冷岳社区学院(KKKL)
Oleh AMRAN MULUP
MELAKA: Tiada ungkapan yang mampu diluahkan pelajar Sekolah Menengah Kebangsaan (SMK) Bukit Rambai, Siti Norazira Mohd. Din, 17, melainkan perasaan teruja apabila menerima telefon pintar dan data percuma sempena Hari Kemerdekaan ke-64.
Anak bongsu daripada 10 beradik itu antara 180 pelajar keluarga B40 menetap di Parlimen Tangga Batu yang menerima telefon pintar hasil kerjasama UMNO bahagian dan YTL Foundation.
Siti Norazira berkata, dia kini akan lebih fokus dan selesa untuk belajar melalui kaedah pengajaran dan pembelajaran di rumah (PdPR) setelah menerima sumbangan terbabit.
"Sebelum ini, saya terpaksa meminjam telefon daripada abang dan kakak untuk mengikuti pembelajaran dalam talian.
"Ini menyebabkan saya hilang fokus dan ada ketika tidak dapat mengikutinya," katanya ketika ditemui pada program penyerahan di Baitul Tariq, Klebang di sini hari ini.
Majlis disempurnakan Ketua UMNO Bahagian Tangga Batu, Datuk Seri Mohamad Ali Mohamad; Timbalannya, Datuk Abu Bakar Mohamad Diah serta wakil Kesatuan Perkhidmatan Pendidikan Kebangsaan (KPPK), Noor Hasryzal Mohamad.
Dalam pada itu, bagi seorang lagi pelajar, Ainnur Mardiah Abd. Razak, 14, juga dari SMK Bukit Rambai, dia melahirkan rasa syukur dan gembira terpilih untuk menerima peranti percuma berkenaan.
Menurut anak bongsu daripada lima beradik itu, sebelum ini dia hanya menggunakan telefon bapa atau ibu setiap kali mengikuti PdPR.
"Susah bila tidak ada telefon bimbit sendiri untuk mengikuti pembelajaran dalam talian. Sekarang saya lega sudah ada telefon dan boleh mengikuti sesi pembelajaran dengan lebih selesa," katanya.
Sementara itu, Mohamad Ali berkata, pemberian telefon pintar itu akan ditambah mengikut permintaan terutama keluarga B40 di semua Dewan Undangan Negeri (DUN), Paya Rumput, Klebang, Sungai Udang dan Pantai Kundor.
Katanya, seramai 180 penerima dikenal pasti dan penambahan akan dilakukan seandainya wujud keperluan pada masa akan datang.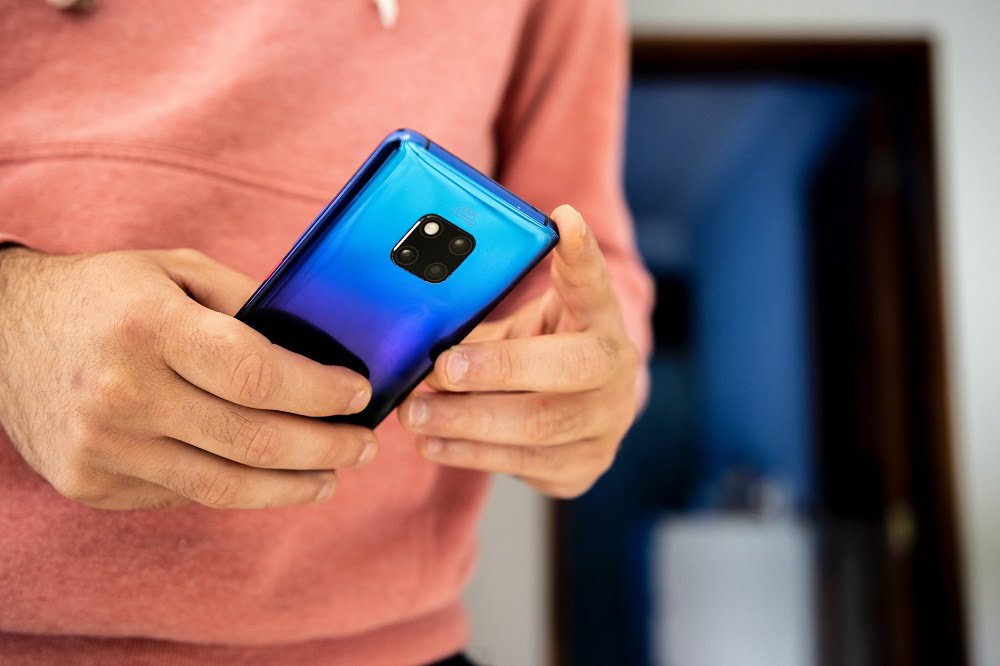 PETALING JAYA, April 2 ― The impact of Covid-19 is forcing many Malaysians to face a new financial reality, especially those in the lower income B40 group.
With the pandemic bringing to light the many inequalities in society, internet access has become a crucial necessity for individuals and families trying to thrive in the new normal.
Just picture school-going children who require mobile data to download learning materials or gig economy workers who need to be online at all times to earn an income ― it's easy to say we live in a connected world but many in fact, lack internet access during the pandemic.
After two movement control orders, the Malaysian economy is finally reopening, and telecommunications company YES is helping those struggling to find their feet amid these challenging times by providing free mobile data.
The telco launched its YES Kasi Up B40 initiative last week to offer 40GB of free data to every registered member of the B40 community.
B40s only need to provide their contact details on the website to have the YES SIM delivered to their homes at no cost.
The 40GB free data is valid for 60 days once it is activated on the MyYes app.
The initiative is a continuation of YES's high-impact Learn-From-Home programme that was launched a year ago where 40GB of data was provided for free to children in government schools while free phones were given to B40 students.
"It is one year since we began our journey of giving free data to those who most need it.
"The journey started with the YTL Foundation Learn-From-Home initiative, in partnership with YES," YTL communications managing director Datuk Yeoh Seok Hong said at the launch.
The aim of the Learn-From-Home initiative was to ensure that every school going child in Malaysia continued to learn, despite being in lockdown due to the Covid-19 pandemic.
Close to 450,000 Malaysian children, many of whom are from the B40 group, have benefitted from 40GB of free data and access to educational content developed by FrogAsia on its learning platform that has ensured children kept learning throughout the pandemic.
Now, the telco is determined to extend free data to all people in the B40 group across the nation.
"With markets reopening, and the rakyat feeling the pressure of job losses, income deprivation, and a slowdown in business activities, it is important that we continue to play our part to close the digital divide.
"Data accessibility is the game changer; every Malaysian must be able to access high-speed internet to learn, work, grow a business and shop for their everyday essentials.
"It is the only way to ensure Malaysia reaches its full potential.
"This is the democratisation of data ― the essence of what YES Kasi Up is all about," said Yeoh.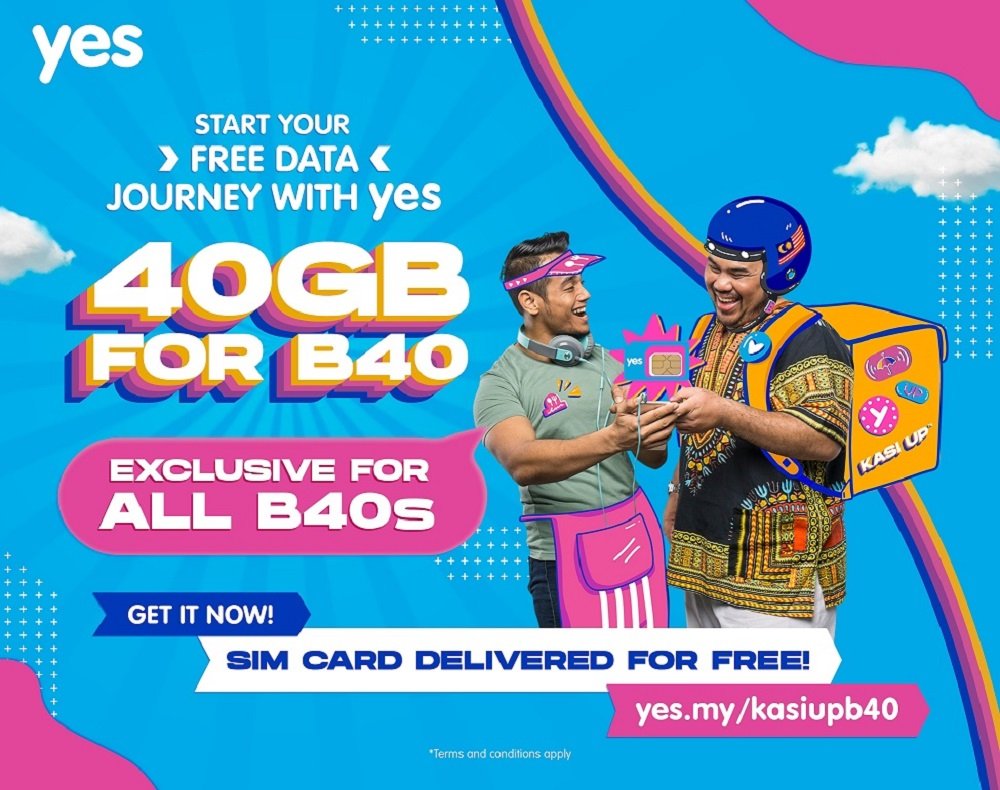 Since the pandemic started disrupting lives in early 2020, YES has rolled out several initiatives to help poor Malaysians stay connected.
It partnered with Shopee Malaysia to launch YES Databack, a first of its kind programme that rewards shoppers with free data each time they shop.
Still ongoing after handing out millions in free data, shoppers receive 5GB of free data for every RM50 spent on Shopee.
Launched to make affordable data accessible to all Malaysians, YES Kasi Up Prepaid 15 is known as Malaysia's most affordable prepaid plan while YES Kasi Up Postpaid 49 gives subscribers the first six months free on a two-year contract.
YES subscribers can also earn an extra RM50 in cash each time they refer friends or family to the telco's services through the YES Kasi Up Refer & Earn programme.
"YES Kasi Up is all about finding new and innovative ways to enable Malaysians, especially the underserved, by equipping them with today's most important commodity – data.
"We can only be an inclusive nation if we make data accessible and affordable to all, and that is what YES aims to do," Yeoh said.
Visit yes.my/kasiupB40 to claim.
Source: https://www.malaymail.com/news/life/2021/04/02/yes-offers-free-40gb-mobile-data-to-help-b40-folk-overcome-covid-19-impact/1963246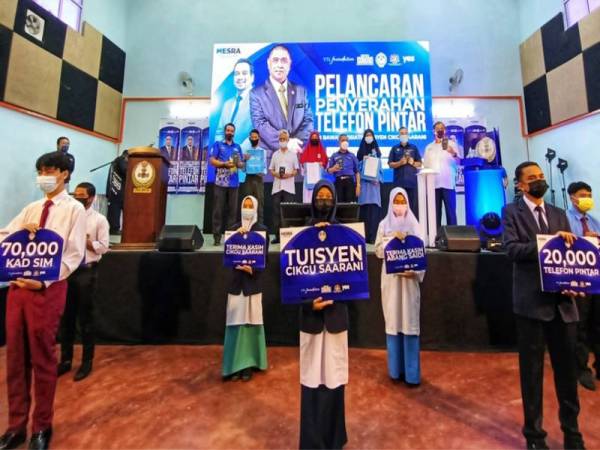 PARIT: Some 20,000 students from B40 families in Perak will be getting a smartphone and SIM card to help with their studies.
Perak Mentri Besar Datuk Saarani Mohamad said the project was a collaboration between the state government and YTL Foundation.
"During the lockdown, students relied fully on gadgets and just because schools are open now, it doesn't mean the students do not still need them.
"The 20,000 students will receive SIM cards with 10Gb of data, " he told a press conference after presenting the smartphones to students at Dewan Dato Ahmad Hambal in Bota here yesterday.
Saarani added that another 50,000 cards with 40Gb data would be distributed to other students as well.
"The recipients will be decided by the state government and we plan to distribute the smartphones and SIM cards as soon as possible, " he said, adding that at least 200 smartphones had been distributed to needy students in Parit.
Separately, the state Umno chief said party members were entitled to give opinions but they must continue to toe the party line.
"At the end of the day, everyone should refer to what party president Datuk Seri Dr Ahmad Zahid Hamidi said during the Umno general assembly.
"Everyone can give their opinion, but we should continue to adhere to what has been decided by the party during the general assembly, " he added.
Source: https://www.thestar.com.my/news/nation/2021/04/02/b40-students-in-perak-receive-a-digital-helping-hand?fbclid=IwAR3dxeOGCycPwzopMnwYZYSsMOI_7uDWYYBgW3rg2WYx8KO4RJQTSCYyV-M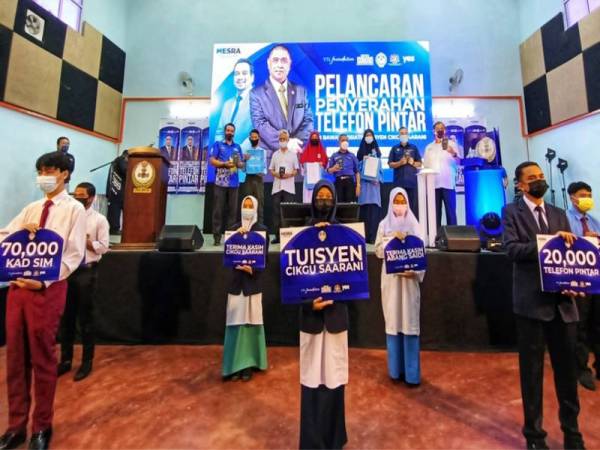 PARIT - Sebanyak 20,000 telefon pintar percuma yang disediakan kerajaan negeri akan mula diagih kepada kumpulan keluarga B40 di Perak hari ini (Khamis).
Menteri Besar Perak, Datuk Saarani Mohamad berkata, pelaksanaan di bawah Insentif Tuisyen Cikgu Saarani itu adalah kolaboratif bersama Yayasan YTL bagi mengupayakan pendidikan murid dalam kalangan keluarga berpendapatan rendah.
Menurutnya, inisiatif itu bukan sahaja melibatkan pemberian 20,000 unit telefon pintar tetapi bersama sim kad yang dilengkapi pelan data sebanyak 10GB setiap bulan secara percuma bagi tempoh satu tahun.
"Dulu ketika 'lock down', sekolah ditutup dan kita bergantung sepenuhnya kepada alat peranti ini sebagai alat bantu mengajar. Kini walaupun sekolah telah dibuka, tidak bermakna kemudahan ini tidak lagi diperlukan.
"Mereka masih boleh gunakannya sebagai ganti buku untuk mengulang kaji pelajaran dan melakukan latih tubi di rumah kerana di dalam sim kad ini sudah terkandung silibus serta soalan-soalan latihan yang merupakan sebahagian daripada program tuisyen kita," katanya pada sidang media selepas menyempurnakan majlis Pelancaran Penyerahan Telefon Pintar di Dewan Dato Ahmad Hambal, Bota di sini sempena Program Menteri Besar Bersama Rakyat (Mesra) di Daerah Perak Tengah.
Hadir sama, Exco Pendidikan, Pengajian Tinggi dan Sumber Manusia Perak, Ahmad Saidi Mohamad Daud serta Pengarah Eksekutif YTL Corporation Berhad, Syed Abdullah Alhadad.
Saarani berkata, di bawah inisiatif sama, sebanyak 50,000 sim kad dilengkapi dengan pelan data 40GB bagi tempoh 60 hari akan diberikan kepada 50,000 lagi pelajar terpilih di seluruh daerah menjadikan keseluruhan 70,000 pelajar menerima manfaat berkenaan.
Katanya, pelaksanaan program itu dijalankan secara berperingkat dengan keutamaan kepada pelajar sekolah rendah dan menengah yang akan menduduki peperiksaan awam sebagai sokongan terhadap pembelajaran interaktif secara dalam talian.
"Senarai semua penerima disediakan Jabatan Pendidikan Negeri (JPN) merujuk kepada data terkini pelajar di seluruh negeri. Hasrat kita kemudahan ini dapat diberikan kepada mereka yang benar-benar layak.
"Insya-ALLAH, selepas ini akan ada lagi inisiatif lain dengan kerjasama badan-badan korporat lain kerana matlamat kita nak jadikan pendidikan di Perak ini sebahagian daripada usaha membasmi kemiskinan," katanya.
Dalam pada itu, Syed Abdullah berkata, Perak menjadi negeri pertama yang menggerakkan usaha seumpama itu bersama YTL.
Katanya, setakat ini, Yayasan YTL telah mengagihkan hampir 100,000 unit telefon pintar secara percuma kepada pelajar di seluruh negara.
"Sebelum ini kebanyakan permohonan dibuat secara persendirian, jadi kita ada kekangan dari segi kesahihan status dan sebagainya.
"Usaha digerakkan kerajaan negeri Perak ini jauh lebih baik dan memudahkan kita menyampaikan bantuan yang mana ia juga sebahagian daripada program tanggungjawab sosial korporat (CSR) yayasan," katanya.
Source: https://www.sinarharian.com.my/article/131419/EDISI/20000-telefon-pintar-percuma-mula-diagih?fbclid=IwAR31eS7bTn0W9IFMezy4MCYoKUSSYld-7M4YM3RhQRRzpXdwJWAzGzPZZTk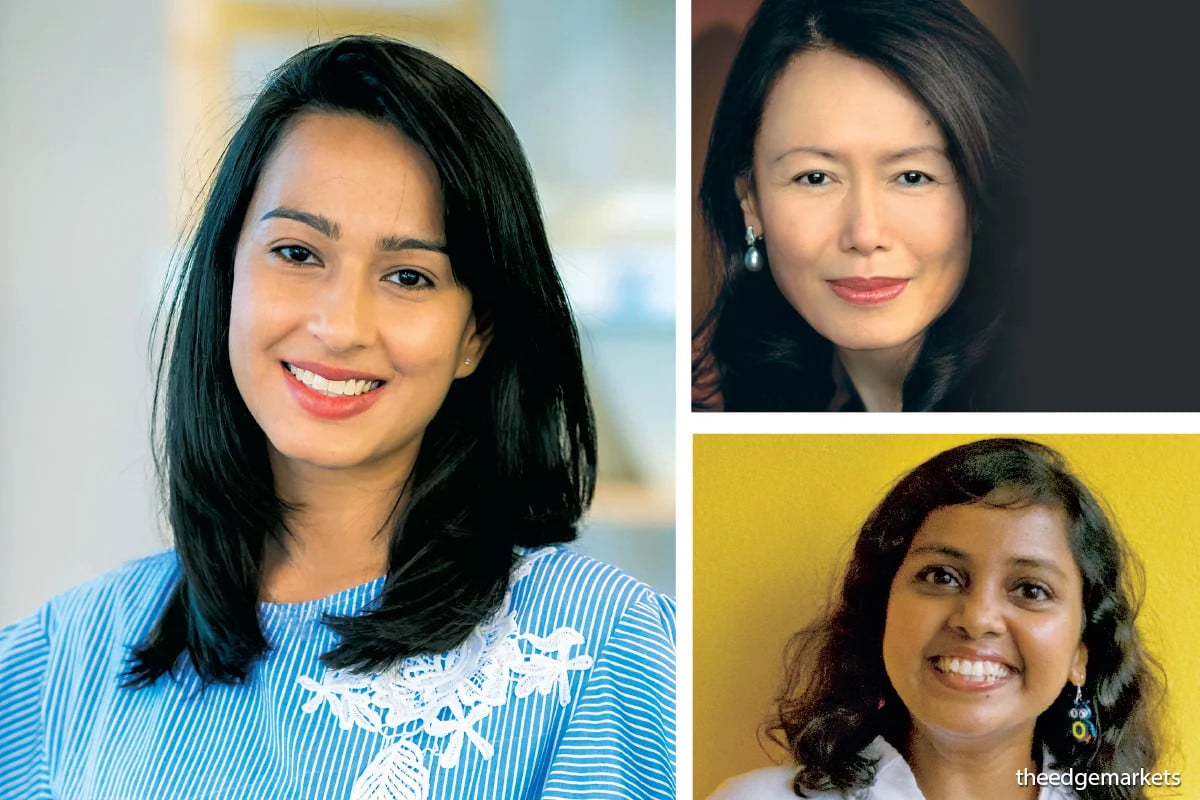 IF education opens the door of opportunity, the year-long closure of schools due to the Covid-19 pandemic means underprivileged students face a double whammy — deprived of a space to study and being shut out of online learning.
A high percentage of students from poor households lack adequate internet access and half do not have the necessary hardware, ground-level data shows.
In two surveys conducted among 300 households in Klang in 2020 and this year, more than 70% of students did not have stable and sufficient internet access at home and around 50% of students did not have devices, says the Malaysian Collective Impact Initiative (MCII), a non-governmental organisation (NGO) focused on education.
To help overcome this disadvantage, MCII seeks to connect schools with expertise and resources that are available in the community and corporate world.
"Now, more than ever, we believe public-private partnership can truly help the nation moving forward in this anxious time by involving the corporations, social enterprises and NGOs," MCII says in an email interview with The Edge.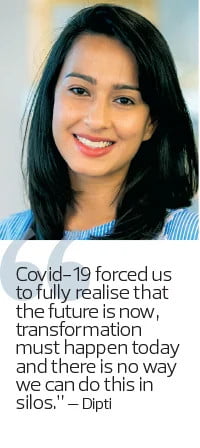 Set up in 2015, the NGO espouses the concept of collective impact, which is described as the commitment of a group of key actors from different sectors to a common agenda for solving a specific social problem.
It is guided by the idea that the complex challenges of education can be solved if support groups were to strive for a collective approach to improving student achievement.
When schools were shut in March last year to contain the Covid-19 pandemic, it soon became clear that online learning was going to pose a host of challenges for everyone involved.
Connectivity and access to hardware were only the technological aspect of the issue. MCII chief executive Dipti Kumar identifies several other constraints that hold back students from the bottom 40% of households (B40).
The lack of a conducive learning space is a major drawback for many of them.
"Many of our beneficiaries in the B40 group live in confined spaces with on average six people per household. This can be distracting and distressing for the student to fully participate in online learning," says Dipti.
Cut off from their peers in the same learning group, students have to adjust to changes in the learning style and have to be more independent.
On top of that, some parents feel overwhelmed by the need to supervise their children's online learning sessions.
In a survey by MCII, 25% of 550 parents said online learning was not important, compared to 65% who felt that it was.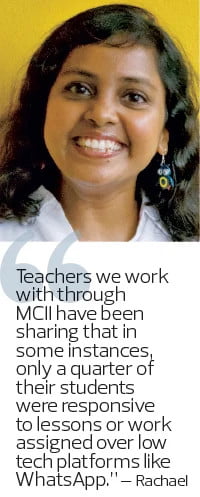 Beyond awareness of their role, many parents do not have the time to fully support the students' learning. Some also lack an understanding of the syllabi and learning content, and hence feel helpless in supporting their children.
Online learning has been no less challenging for teachers.
"Teachers have had to transform learning online almost overnight and use different teaching strategies to address the gaps in a digital learning environment," says Dipti.
This requires heightened digital skills from teachers and close support from parents. It has been a testing period for both.
Not surprisingly, more than 70% of MCII teachers want parents to take on a more collaborative role in students' learning. On their part, parents still believe that teachers must undergo further training — more than 50% of MCII parents want 21st century learning training for teachers.
MCII member MYReaders Resources, a group that empowers children through remedial literacy programmes, sees daunting problems in online learning at close quarters.
Rachael Francis, director of programme and training at MYReaders Resources, shares some insights into the challenges facing B40 students.
"Teachers we work with through MCII have been sharing that in some instances, only a quarter of their students were responsive to lessons or work assigned over low tech platforms like WhatsApp. Some even resort to teaching at night because it's the only time the only device in the household is available. Most times, siblings have to share this single device in a limited amount of time," she says.
Students on their part face new mental health issues due to the closure of schools. Two common issues they express relate to isolation and anxiety about the future. This is seen in their feedback like: "I miss my friends" and "How am I going to move forward?"
YTL Foundation, a member of MCII, brings valuable resources to support the collective impact effort. Its programme director Datuk Kathleen Chew pinpoints issues related to the content of online lessons.
Finding content that is relevant to the students' syllabi is fraught with difficulties.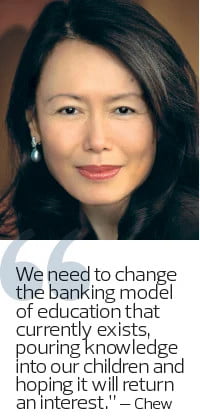 "There is a whole host of content available on the internet but it is not easy to match content to the syllabus and learning goals for each level that the students are at," says Chew.
Moreover, the content has to be interesting and engaging and not just replicate physical textbooks.
"It needs to allow for interactivity so that students are not just staring at the screen. There must be activities that they can undertake before, during or after the lesson. Most content is view only, rather like just listening to a lecture for an hour, which may lead to boredom and screen fatigue," Chew observes.
For online learning to work, parents and teachers have to be partners in the students' education and vice versa.
"Parents have their own struggles working from home, but they have to act as their child's learning mentor at home. Teachers have to be prepared to engage with parents and regard them as their partners. There is no longer separation between school and home and both parties have to work together to get the best outcomes from the children," says Chew.
To address some of these issues, the YTL Foundation has launched the Learn From Home Initiative, under which it developed lessons in English, Bahasa Malaysia, Maths and Science mapped to the Malaysian school syllabus. It also provides free smartphones with a 12-month data plan to B40 students. Over 100,000 phones have been distributed to date.
These resources are a crucial element of the public-private partnership that forms the basis of MCII's work.
"MCII has always operated on the basis that collaboration across the board is key in social impact — we are connectors and enablers in education and have continuously advocated for the implementation of solutions in education through public-private partnership," says Dipti.
The group focuses on five key conditions of collective success in line with the concept of collective impact:
• All stakeholders have a collective social agenda and commit to solving it together.
• Measurements of success are mutually designed, agreed and shared from the beginning.
• Continuous and open communication between stakeholders.
• Mutually reinforcing activities to further drive sustainability of solutions.
• An independent backbone team to enable and manage the collective effort.
This framework is drawn from a report on the collective impact concept in the Stanford Social Innovation Review (Winter 2011 issue) that provides the basis for MCII's efforts.
Dipti notes that the closure of schools last year was like a shock to the system.
"Covid-19 forced us to fully realise that the future is now, transformation must happen today and there is no way we can do this in silos. We have observed an increase of community and parent interest to get involved and lead, especially since 2020!" she says.
Chew comments: "Trying to improve education outcomes for students from low performing schools is a challenge that requires systemic change that cannot be achieved without the engagement of all stakeholders. There is no single magic bullet that can solve this problem."
As this report goes to print, schools have begun a phased reopening, with primary schools starting classes this month and secondary schools set to resume in April.
MCII stakeholder manager Alia Wahidin sees a combination of online and face-to-face learning happening in this transitional period and moving forward.
While external constraints such as lack of devices and poor internet access are a reality for many, educators need to consistently engage with students and parents to deliver lessons effectively.
Online learning means teachers need to have the interpersonal and digital skills to conduct exciting PdPR (home-based classes) to sustain their students' interest. These skills are also essential for the flipped classroom, a form of blended learning where students are introduced to lessons at home and work through them at school.
"Instead of playing catch up, we should be at the forefront of future learning, so the students will be ready to face IR 4.0 (Fourth Industrial Revolution)," says Alia.
Chew points out that to prepare our children for the 21st century, they must be taught how to learn.
"We need to change the banking model of education that currently exists, pouring knowledge into our children and hoping it will return an interest. We need to teach them to be curious, to create, to explore and find answers," she emphasises.
Source: https://www.theedgemarkets.com/article/online-education-divide-needs-collective-impact-solution
THE Covid-19 virus threw life as we know it into disarray, causing seismic shifts in the way we work, learn and generally function.
But despite the persistent challenges the pandemic posed, the YTL Foundation persevered to ensure that its various community-benefiting programmes reached its intended audience and achieved the intended goal.
This year, the YTL Foundation Scholarship will continue to be offered to encourage those wishing to pursue their tertiary education either locally or abroad.
Applications via an online application form must be made before March 31.
The foundation has offered scholarships to deserving students with robust potential to thrive since 1997 as part of its commitment to investing in the future generation of citizens who are the key to a progressive nation.
And to ensure students aren't left behind in their studies with the massive shift to online learning as schools closed, the foundation introduced its "Learn From Home" content platform, in collaboration with YES and Frogasia.
YTL Foundation programme director Datuk Kathleen Chew said the platform, which has content from 278 new lessons covering the entire national primary and secondary Bahasa Melayu curriculum for Year One through to Form Five, will continue to aid students, teachers and parents across the nation amidst the precarity ahead.
Additionally, the Foundation's Acumen Academy Malaysia welcomed its first cohort of 20 fellows last year. Fellows were selected from varying sectors to reflect the diverse Malaysian context.
The programme aims to cultivate leaders intent on building an inclusive, just and sustainable world.
"We are heartened that the year-long leadership programme went smoothly, with fellows rising to the challenge of taking on additional work amid the pandemic.
"As we foray into 2021, the Foundation will build on the groundwork laid out in the previous year, " she said in a newsletter.
Other efforts from the foundation include its response to the pandemic, where it contributed RM1mil to the Covid-19 Fund initiated by the government, and the Thought Leadership Series where it invited professors from the University of Birmingham, United Kingdom and Malaysian educators to share their insights on tackling education in a time of uncertainty.
For details of the foundation's programmes, visit ytlfoundation.org
Source: https://www.thestar.com.my/news/education/2021/01/31/scholarship-free-online-learning-from-ytl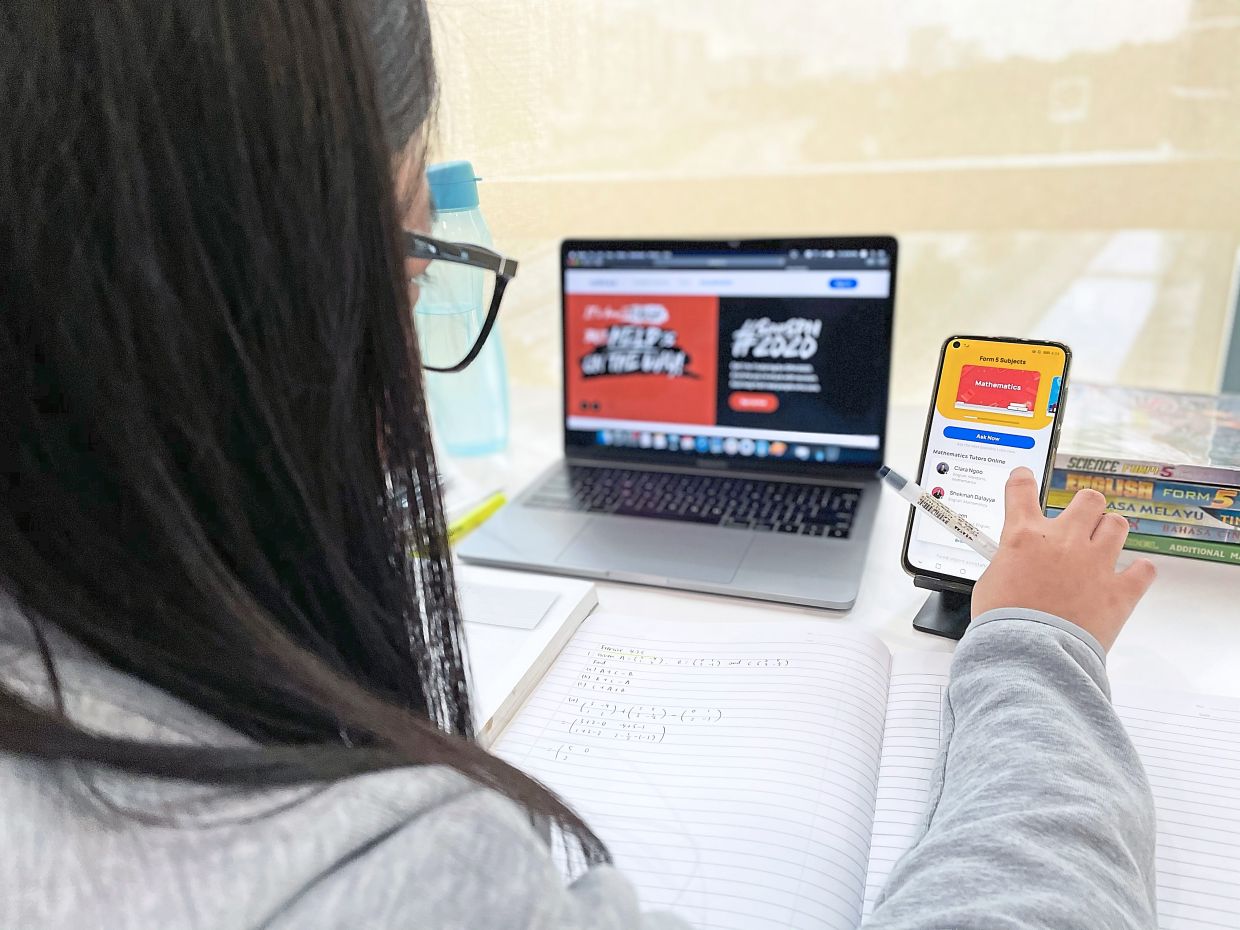 IT'S been almost a year since schools moved their lessons online but the perennial problem of unequal access to gadgets and stable Internet connection have hindered the learning progress of some.
Students from the SPM 2020 batch are understandably the most anxious of the lot.
They have had to struggle not only with learning online, but with the lack of revision time due to the movement control order.
Determined to be part of the solution, several non-governmental not-for-profit organisations and individuals including former education minister Dr Maszlee Malik, have banded together to provide easy and cheap – in some cases free – access to education.
Maszlee recently launched "Sophia", a free online learning platform with over 13,000 free educational resources for students of all ages, while Dimsum Entertainment, a subscription video-on-demand service (dimsum.asia), is giving students access to e-tuition platforms EzLearn2U and SayPBS, for RM10 a month.
The content is delivered creatively, with subjects tailored to students' learning needs to help them learn better.
EzLearn2U uses simple teaching applications and concepts customised for Year One to Form Five students.
SayPBS, on the other hand, provides education materials by tailoring subjects according to students' learning needs.
Here are some others that are also doing their bit to help.
Free online lessons
JUST ahead of the start of the national school academic year, the YTL Foundation uploaded 278 new lessons covering the entire national primary and secondary Bahasa Melayu (BM) curriculum for Year One through to Form Five onto its "Learn From Home" content platform.
The lessons were co-created with subject matter experts from Universiti Kebangsaan Malaysia.
YTL Foundation programme director Datuk Kathleen Chew said: "With movement restriction orders intensified around the country amid rising Covid-19 cases and most students still unable to attend school in person, many parents are very concerned about the continuity of learning."
This, she said in a press release, is especially so in the new academic year, as children move into new classes and age groups, and some into new schools.
"In the midst of this unfamiliarity and uncertainty, we want to empower parents and students with materials and resources for online learning at home, " she said, adding that "Learn from Home" levels the playing field in education by equipping every child with the tools to learn, wherever they are.
The "Learn From Home" initiative was launched in March last year during the first wave of the pandemic to help parents support their children's learning.
A key pillar of the initiative is Frog School – a repository of free online lessons and quizzes, developed in collaboration with FrogAsia, a not-for-profit organisation committed to equipping teachers and learners with knowledge, information and skills through the effective use of technology.
"We now offer 1,272 curriculum-aligned lessons on Frog School, covering BM, English, Maths and Science.
"Parents can start with Lesson One and follow the lessons through to the end of the year from Year One to Form Five, and we even have content for pre-schoolers, " Chew said.
Students who use the "Learn From Home" platform can also access more than 13,500 revision quizzes covering the same learning content, through the FrogPlay mobile gamified app.
And, under the "Learn from Home" initiative, national school and university students can also apply for free YES 4G prepaid SIM cards with 40GB of data valid for two months while B40 families can also apply for a free phone with a 12 month data plan. For details, visit ytlfoundation.org/learnfromhome.
Community classroom
INITIATED by non-governmental organisation Dignity for Children Foundation (Dignity), with the support of the UNHCR, the programme which has 10 teachers educating over 300 students, brings education to the grassroots, particularly to refugee communities in Malaysia.
The organisation operates educational programmes in Sentul, Kuala Lumpur, for those aged between two and 18 years old.
"We have developed over 200 workbooks focusing on numeracy and literacy which we use to train community educators who in turn will teach the children in their respective communities, " Dignity co-founder and chief executive officer Petrina Shee said, adding that workbooks for children aged between nine and 12 years old are being developed.
Dignity project coordinator Fadlin Linsai said not all its educators are trained as teachers but they hold professional degrees.
"They could not do what they were trained for because they are refugees. With the Community Classroom programme, they are able to give back to their communities while acquiring skills that will help them make a fresh start and earn a living either locally or when they settle in a new country, " Fadlin said.
As an indication of commitment, each student is required to pay RM50 a month to attend classes and their progress will be assessed after the completion of each phase before they progress further, Dignity said in a press release.
Fadlin said he hopes to extend the programme to his home state of Sabah where educators, particularly in the interiors, face many challenges.
Real time tutoring
TEACH For Malaysia (TFM), an independent organisation committed to ending educational inequity, teamed up with REAL Education Group and on-demand video tutoring app AskBee to launch the #SaveSPM2020 campaign.
As part of the campaign, the video-based tutoring app provides SPM 2020 candidates with one-to-one revision tutoring for RM1 per session.
The app aims to help SPM 2020 candidates with their revision through live, on-demand guidance from volunteer teachers and tertiary students.
"We want to add the human element to digital learning so that any time a student is struggling, they will be able to clarify what they're watching or hearing, and get real time help from real people who care, " AskBee founder Jason Khong told StarEdu.
TFM chief executive officer Chan Soon Seng said many SPM students from low-income communities have not been able to learn during this time.
"Students who may need to share a device with their parents and siblings can request for targeted support at their convenience.
"If a student gets stuck while studying a topic; all he or she has to do is call,
request for a tutor and get one-to-one video tutoring from a teacher or a university student who's scored an A in that particular subject, " he explained.
REAL chief executive officer Dr Goh Chee Leong said the app is a platform where students and tutors can be matched in real time.
Lessons are delivered securely via an in-app video conference that's custom-built for learning, Khong said.
The idea came about during the first MCO last year when the team volunteering in low-income communities had to stop teaching and Khong's friends with school-going kids were pulling their hair out working from home while their kids were studying online.
This led to the team experimenting with live tutoring on social media to understand the challenges that parents, students and tutors faced. Nine months on, the app originally designed to assist school students of all ages, was born.
"After observing the challenges faced by the 2020 cohort of Form Five students, we felt that they had more urgent and immediate concerns that needed to be addressed. They've had less than six months of face-to-face learning so we focused on helping and cheering them on to stay strong, study hard and give their best, " he said, adding that the aim is also to help working parents who do not have much time to guide their children.
To motivate the students, state assemblymen Rajiv Rishyakaran and Michelle Ng are sponsoring 20 sessions each for 250 elligible students attending secondary schools in their Bukit Gasing and Subang Jaya constituencies.
"Due to the pandemic, the SPM 2020 has been postponed twice.With the MCO in effect again and barely one month to go before the SPM 2020 exams, students will need as much coaching and assistance as possible during this crucial period, " Rajiv said in a statement.
Source: https://www.thestar.com.my/news/education/2021/01/24/to-help-learners-cope-stakeholders-are-stepping-up-to-do-their-bit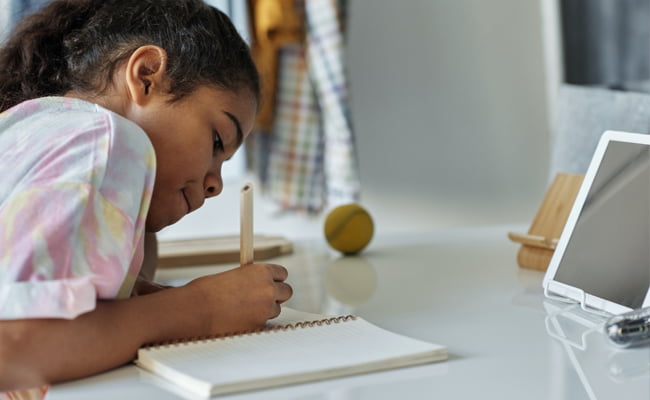 Kuala Lumpur, 19 January 2021
1,272 Bahasa Melayu, English, Maths and Science lessons available free
YTL Foundation today announced it has uploaded 278 new lessons covering the entire national primary and secondary Bahasa Melayu curriculum for Standard 1 through to Form 5 onto its Learn From Home content platform at www.ytlfoundation.org/learnfromhome
The move comes just ahead of the new national schools' academic year, which starts on Wednesday, 20 January 2021.
Announcing the initiative, YTL Foundation Programme Director Datin Kathleen Chew said, "With movement restriction orders intensified around the country amidst rising COVID-19 cases and most students still unable to attend school in person, we know that many parents are very concerned about the continuity of learning. This is especially so in the new academic year, as children move into new classes and age groups, and some into new schools. In the midst of this unfamiliarity and uncertainty, we want to empower parents and students with materials and resources for online learning at home."
"Learn from Home levels the playing field in education by equipping every child with the tools to learn, wherever they are. Our Frog School content covers the whole syllabus for core subjects in Government schools. Parents can literally start with Lesson One and follow the lessons through to the end of the year from Standard 1 to Form 5, and we even have content for Pre-school children," she said.
YTL Foundation's Learn From Home Initiative was launched in March 2020 during the first wave of the pandemic to help parents support their children's learning with minimal disruption. A key pillar of the initiative is Frog School, which is a repository of free online lessons and quizzes developed in collaboration with FrogAsia, a not-for-profit organisation committed to equipping teachers and learners with knowledge, information and skills through the effective use of technology.
Datin Kathleen added that the Bahasa Melayu lessons for Standard 1 through to Form 5 now available on the site were co-created by a team of eminent subject matter experts from Universiti Kebangsaan Malaysia (UKM), who worked closely with FrogAsia's content development team to ensure the material was comprehensive, easy-to-navigate and engaging.
With the latest addition, Learn From Home now offers 1,272 curriculum-aligned lessons on Frog School, covering Bahasa Melayu, English, Maths and Science, developed by FrogAsia in partnership with content providers UKM,  Pelangi, Teach For Malaysia, Kindity and MYReaders. Students who use the Learn From Home platform can also access more than 13,500 revision quizzes covering the same learning content, through the FrogPlay mobile gamified app.
There is also a Learn From Home Parents' Guide, which offers a range of tips, from basic for parents whose children can learn independently, to more detailed guidance on helping a younger child understand each lesson and achieve learning goals. To start guiding their children, parents can read the Parents' Guide in English or Bahasa Malaysia while their children can read the students' version.
In addition to the learning content, Learn from Home also supports students by equipping them with the connectivity they need to access the lessons, through its telecommunications partner, YES. Through the telco's on-going Kasi Up initiative, all Malaysians can access affordable data plans, with prices starting from RM1 per 1GB. Students from Government schools and universities can apply for free YES 4G prepaid SIM cards with 40GB of data valid for 2 months and B40 families can also apply for a free phone with a 12-month data plan. To-date, YTL Foundation has distributed over 400,000 SIM cards and 100,000 mobile phones nationwide through the Learn From Home Initiative.
Source: https://ytlcommunity.com/shownews.asp?newsID=4546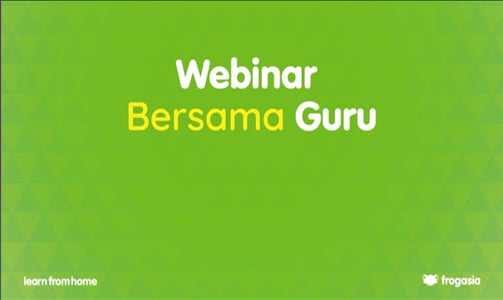 TO encourage and support teachers who are required to continue conducting lessons remotely, a campaign called Webinar Bersama Guru is currently being held under the Learn From Home initiative by YTL Foundation and FrogAsia.
The free webinar series, which ends Dec 9, features teachers sharing their best practices for effective 21st century teaching and learning each week.
The current school year has been a challenging one for both students and teachers due to the pandemic, said FrogAsia executive director Lou Yeoh.
"At FrogAsia, it is important for us to provide as much support and assistance as possible to help ease the transition into digital learning for students and teachers.
"Since the movement control order (MCO) was first implemented in March, our Learn From Home initiative has been helping parents and students cope with learning from home, " she said, adding that the recently concluded Gerak Gempur revision programme was an expansion of the initiative to empower students, teachers and parents as the spike in Covid-19 cases shuttered many schools.
"At the moment, we are seeing teachers and students racing to complete the school syllabus and preparing for examinations amidst school closures, so we wanted to support students in their revision by organising online revision lessons hosted by experienced subject teachers, " she added.
The Gerak Gempur home-based revision sessions were held for Mathematics, Science and English and Bahasa Melayu subjects. They were hosted by experienced subject teachers who provided tips on revision and taking examinations, and led the various participating classes from across the country in completing revision quizzes live, using the Frog platform.
Commending FrogAsia on the Gerak Gempur exercise, teacher Hazwan Hamdan from SABK Maahad Ehyak, Kg Gajah, Perak, said: "The Gerak Gempur revision exercise is an excellent initiative by FrogAsia to ensure students get an opportunity to do online revision with an experienced teacher. With this, students are still able to continue with their syllabus even though they are residing in an area affected by the CMCO."
Meanwhile, teacher Nik Kamariah of SMA Kota Gelanggi 3 in Pahang said her students really enjoyed being able to take part in the Gerak Gempur revision exercise with students from other schools.
"It is an interesting initiative in enabling students to learn and test their understanding with students from other schools, " she said.
While the Gerak Gempur sessions have wrapped up, students can still benefit from the Learn from Home FrogSchool.
Lessons are available for free at: ytlfoundation.org/learn.
Source: https://www.thestar.com.my/news/education/2020/11/29/free-digital-learning