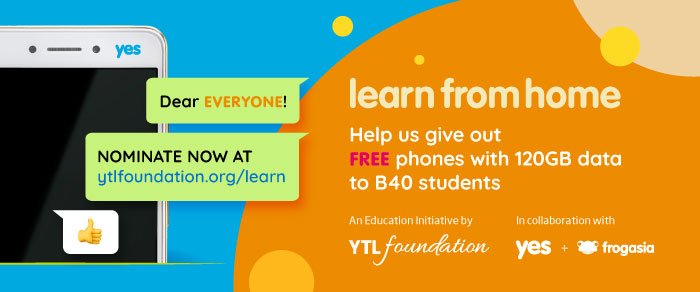 Just two weeks after the first launch of the Learn From Home Initiative, our team received an application that was submitted with a photograph of three small children, a boy and two girls holding their father's death certificate. The children's mother had sent the application with the photograph as she was unsure if she was entitled to the free SIM cards since her husband had passed away. A single mother working in a restaurant in Labuan which had closed due to the MCO, she desperately wanted her children to be able to learn while at home.
It is the story of many Malaysian families who are largely unseen, who struggle to make ends meet and who are hardest hit during this Covid-19 crisis. However, despite their circumstance, their children's education is a priority to many of these families.

To ensure that the free mobile phones are given to families most in need of them, we are calling on teachers to submit nominations as it is the teachers who are best able to identify these families. 
We want to help. We're giving out free phones with 120GB worth of data (10GB/month for 12 months) to students from B40 families so they can learn from home. Know of students who are unable to continue learning from home because they don't have a device?
Before you get started, please ensure that the student is from a B40 family:
Obtain the consent of the parent of student you are nominating and gather the following information:

Student MyKid/MyKad number

Parent MyKad number

 

Parent B40 status from the government

Bantuan Prihatin Nasional (BPN) portal

To get parent B40 status go to

https://bpn.hasil.gov.my/

, enter Parent MyKad number, then click 'Semak'

Ensure the student is from a B40 family by checking that the parent's Bantuan Prihatin Nasional (BPN) status is LULUS and the amount stated is RM1,600.


Take a screenshot as evidence. (See sample below)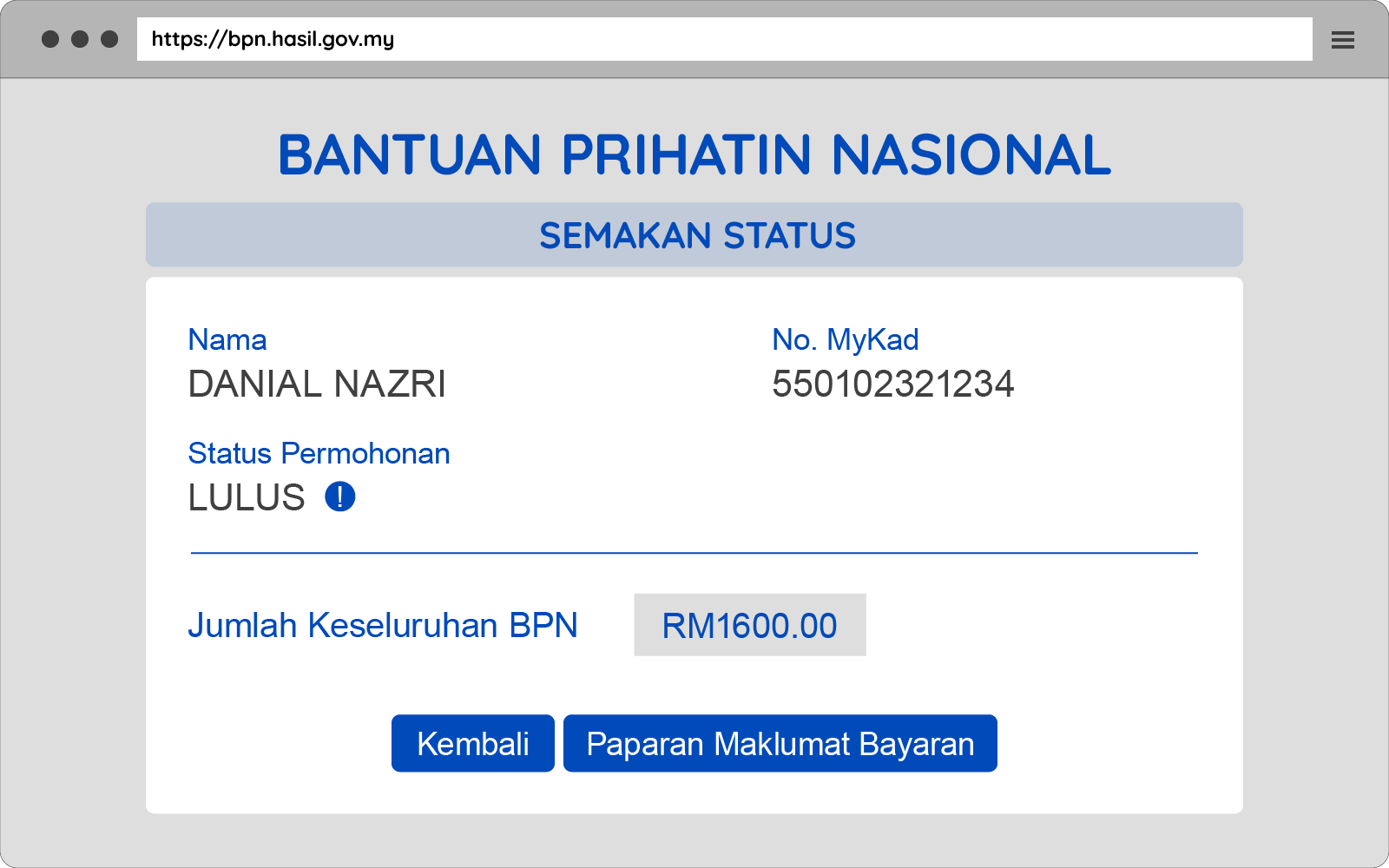 All applications extended to 30th June 2021.