he Star, April 28, 2021
by Vijenthi Nair
A TOTAL of 62 students from Section 17 and Kampung Baru Damansara in Petaling Jaya have enrolled for free online Bahasa Melayu and English tuition classes, courtesy of the Petaling Jaya MP's service centre.
To help students who have fallen behind in their studies — especially those from underprivileged backgrounds — because of school closures during the movement control order, Petaling Jaya MP Maria Chin Abdullah and Petaling Jaya City councillor Bryan Ng Yih Min pooled their resources to run a "Tuition for a Cause" programme at the Section 17 community hall every Saturday, starting from April 24.
Maria said they were grateful to sponsors and volunteers who had contributed to the cause.
"YTL Foundation donated 15 Chromebooks and committed teachers from its Leaps Academy to kick off the lessons.
"Generous individuals donated tables, chairs and earphones to be used during the lessons.
"We have also shortlisted 20 volunteer teachers, who will be trained to take over lessons when they are ready, " said Maria at the programme's launch, which coincided with the first day of the class.
Ng said students, who had their own computers or smart devices, could follow the lessons from home, while those who did not, could go to the community hall to use the facilities there.
"Every lesson will be an hour and 15 minutes long.
"There will be volunteers to help the students with the devices at the hall, " he said.
Also present were YTL Foundation programme director Datuk Kathleen Chew Wai Lin and several volunteer teachers.
Among them were retired airline senior manager Daud Abdul Kadir, 74, from Subang Jaya, retired agriculturist Billy Woo, 77, from Subang Jaya and retired human resources trainer Jaline Wellington, 67, from Kelana Jaya.
Daud said he believed retirees should continue to contribute to society and signed up to teach English to upper secondary students.
"The level of English among students is dropping.
"Forms 4 and 5 are vital years to brush up on the language before they step out into the world.
"With much time on my hands at the moment, I hope that I can be of help to these students, " he said.
Woo said his patriotic spirit motivated him to contribute to nation building.
"I came to know about the call for volunteer teachers and decided to sign up, since I have the time to do it, " he said.
Wellington said she had always loved teaching and got her Teaching English for Speakers of Other Languages certificate after retirement.
"I took up various jobs at private schools and language centres, but I have not been working over the past year due to the Covid-19 pandemic.
"I want to continue teaching, so I signed up as a volunteer, " she said.
GEORGE TOWN, April 16 — The National Union of the Teaching Profession (NUTP) today inked a partnership deal with YTL Foundation and telecommunications provider YES to provide teachers with free Internet data.
The memorandum for the partnership was signed by NUTP president Aminuddin Awang and YTL Communications managing director Datuk Yeoh Seok Hong at AC Hotel, Penang here, which will see 230,000 NUTP members each receiving a free SIM Card with 40GB of data, delivered free of charge to their homes.
Aminuddin said that the initiative was necessary for Malaysia to adopt virtual teaching and learning amid the Covid-19 pandemic so that education would not come to a grinding halt.
He said the first step of the initiative was to ensure that teachers, as the frontliners of teaching and learning, must have access to mobile data to conduct online learning.
"The next step for the initiative is to get devices and data to the most needy students in the country as there is an urgency to make up for the learning loss experienced by students all over Malaysia as a result of the disruption to school since last March," he said in his speech.
Aminuddin said NUTP would further support YTL Foundation's "Learn From Home" initiative by nominating B40 families who are in need of smartphones and Internet data for learning.
"We are grateful that YTL Foundation has also stepped up to support this effort by providing free smartphones and data, as well as free learning content available to the B40 families," he added. — Bernama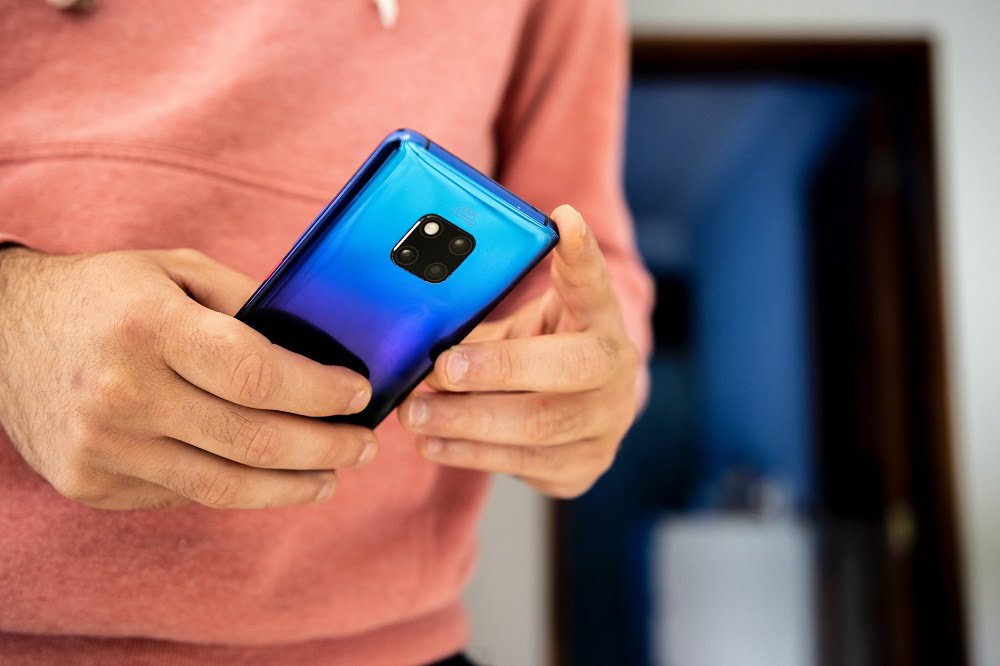 PETALING JAYA, April 2 ― The impact of Covid-19 is forcing many Malaysians to face a new financial reality, especially those in the lower income B40 group.
With the pandemic bringing to light the many inequalities in society, internet access has become a crucial necessity for individuals and families trying to thrive in the new normal.
Just picture school-going children who require mobile data to download learning materials or gig economy workers who need to be online at all times to earn an income ― it's easy to say we live in a connected world but many in fact, lack internet access during the pandemic.
After two movement control orders, the Malaysian economy is finally reopening, and telecommunications company YES is helping those struggling to find their feet amid these challenging times by providing free mobile data.
The telco launched its YES Kasi Up B40 initiative last week to offer 40GB of free data to every registered member of the B40 community.
B40s only need to provide their contact details on the website to have the YES SIM delivered to their homes at no cost.
The 40GB free data is valid for 60 days once it is activated on the MyYes app.
The initiative is a continuation of YES's high-impact Learn-From-Home programme that was launched a year ago where 40GB of data was provided for free to children in government schools while free phones were given to B40 students.
"It is one year since we began our journey of giving free data to those who most need it.
"The journey started with the YTL Foundation Learn-From-Home initiative, in partnership with YES," YTL communications managing director Datuk Yeoh Seok Hong said at the launch.
The aim of the Learn-From-Home initiative was to ensure that every school going child in Malaysia continued to learn, despite being in lockdown due to the Covid-19 pandemic.
Close to 450,000 Malaysian children, many of whom are from the B40 group, have benefitted from 40GB of free data and access to educational content developed by FrogAsia on its learning platform that has ensured children kept learning throughout the pandemic.
Now, the telco is determined to extend free data to all people in the B40 group across the nation.
"With markets reopening, and the rakyat feeling the pressure of job losses, income deprivation, and a slowdown in business activities, it is important that we continue to play our part to close the digital divide.
"Data accessibility is the game changer; every Malaysian must be able to access high-speed internet to learn, work, grow a business and shop for their everyday essentials.
"It is the only way to ensure Malaysia reaches its full potential.
"This is the democratisation of data ― the essence of what YES Kasi Up is all about," said Yeoh.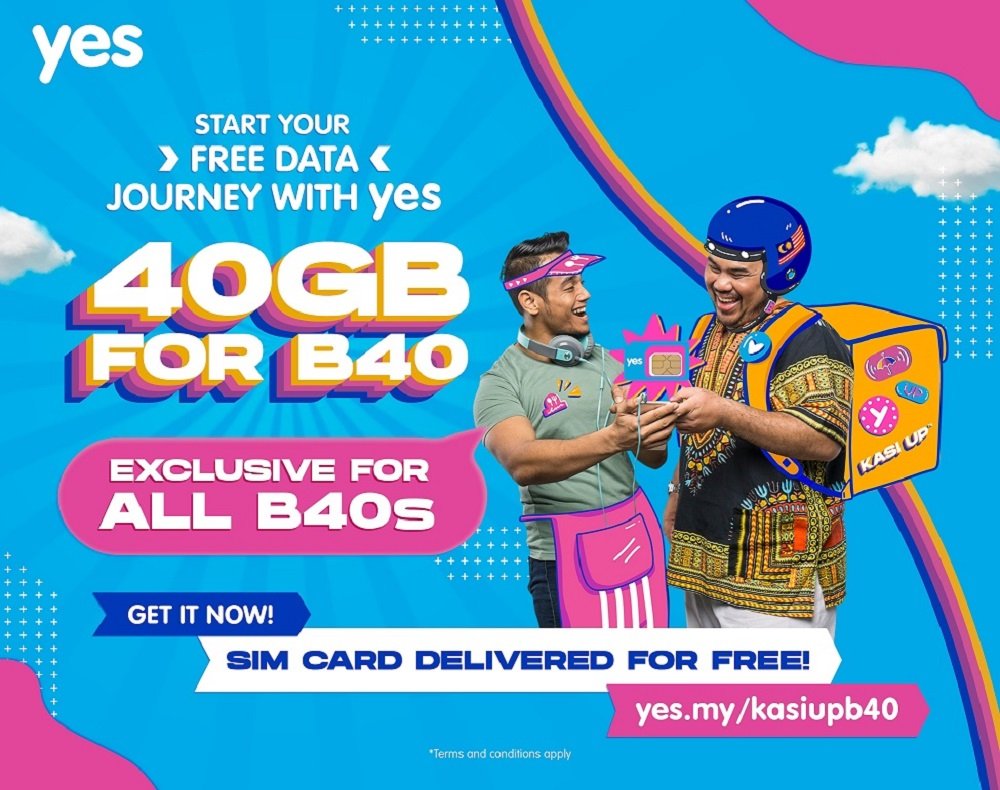 Since the pandemic started disrupting lives in early 2020, YES has rolled out several initiatives to help poor Malaysians stay connected.
It partnered with Shopee Malaysia to launch YES Databack, a first of its kind programme that rewards shoppers with free data each time they shop.
Still ongoing after handing out millions in free data, shoppers receive 5GB of free data for every RM50 spent on Shopee.
Launched to make affordable data accessible to all Malaysians, YES Kasi Up Prepaid 15 is known as Malaysia's most affordable prepaid plan while YES Kasi Up Postpaid 49 gives subscribers the first six months free on a two-year contract.
YES subscribers can also earn an extra RM50 in cash each time they refer friends or family to the telco's services through the YES Kasi Up Refer & Earn programme.
"YES Kasi Up is all about finding new and innovative ways to enable Malaysians, especially the underserved, by equipping them with today's most important commodity – data.
"We can only be an inclusive nation if we make data accessible and affordable to all, and that is what YES aims to do," Yeoh said.
Visit yes.my/kasiupB40 to claim.
Source: https://www.malaymail.com/news/life/2021/04/02/yes-offers-free-40gb-mobile-data-to-help-b40-folk-overcome-covid-19-impact/1963246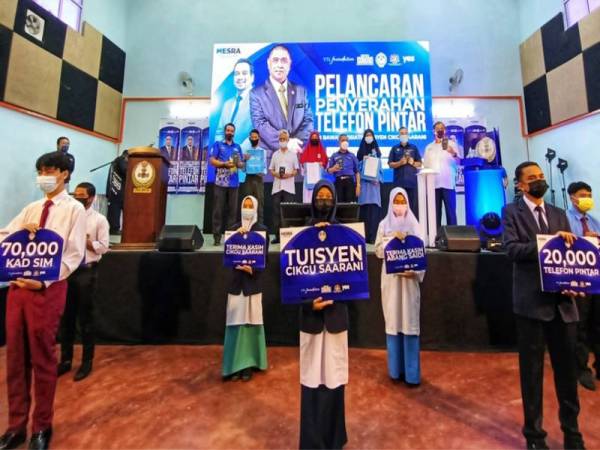 PARIT: Some 20,000 students from B40 families in Perak will be getting a smartphone and SIM card to help with their studies.
Perak Mentri Besar Datuk Saarani Mohamad said the project was a collaboration between the state government and YTL Foundation.
"During the lockdown, students relied fully on gadgets and just because schools are open now, it doesn't mean the students do not still need them.
"The 20,000 students will receive SIM cards with 10Gb of data, " he told a press conference after presenting the smartphones to students at Dewan Dato Ahmad Hambal in Bota here yesterday.
Saarani added that another 50,000 cards with 40Gb data would be distributed to other students as well.
"The recipients will be decided by the state government and we plan to distribute the smartphones and SIM cards as soon as possible, " he said, adding that at least 200 smartphones had been distributed to needy students in Parit.
Separately, the state Umno chief said party members were entitled to give opinions but they must continue to toe the party line.
"At the end of the day, everyone should refer to what party president Datuk Seri Dr Ahmad Zahid Hamidi said during the Umno general assembly.
"Everyone can give their opinion, but we should continue to adhere to what has been decided by the party during the general assembly, " he added.
Source: https://www.thestar.com.my/news/nation/2021/04/02/b40-students-in-perak-receive-a-digital-helping-hand?fbclid=IwAR3dxeOGCycPwzopMnwYZYSsMOI_7uDWYYBgW3rg2WYx8KO4RJQTSCYyV-M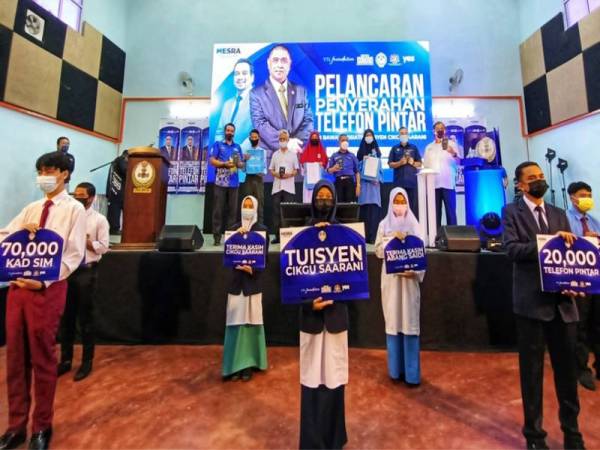 PARIT - Sebanyak 20,000 telefon pintar percuma yang disediakan kerajaan negeri akan mula diagih kepada kumpulan keluarga B40 di Perak hari ini (Khamis).
Menteri Besar Perak, Datuk Saarani Mohamad berkata, pelaksanaan di bawah Insentif Tuisyen Cikgu Saarani itu adalah kolaboratif bersama Yayasan YTL bagi mengupayakan pendidikan murid dalam kalangan keluarga berpendapatan rendah.
Menurutnya, inisiatif itu bukan sahaja melibatkan pemberian 20,000 unit telefon pintar tetapi bersama sim kad yang dilengkapi pelan data sebanyak 10GB setiap bulan secara percuma bagi tempoh satu tahun.
"Dulu ketika 'lock down', sekolah ditutup dan kita bergantung sepenuhnya kepada alat peranti ini sebagai alat bantu mengajar. Kini walaupun sekolah telah dibuka, tidak bermakna kemudahan ini tidak lagi diperlukan.
"Mereka masih boleh gunakannya sebagai ganti buku untuk mengulang kaji pelajaran dan melakukan latih tubi di rumah kerana di dalam sim kad ini sudah terkandung silibus serta soalan-soalan latihan yang merupakan sebahagian daripada program tuisyen kita," katanya pada sidang media selepas menyempurnakan majlis Pelancaran Penyerahan Telefon Pintar di Dewan Dato Ahmad Hambal, Bota di sini sempena Program Menteri Besar Bersama Rakyat (Mesra) di Daerah Perak Tengah.
Hadir sama, Exco Pendidikan, Pengajian Tinggi dan Sumber Manusia Perak, Ahmad Saidi Mohamad Daud serta Pengarah Eksekutif YTL Corporation Berhad, Syed Abdullah Alhadad.
Saarani berkata, di bawah inisiatif sama, sebanyak 50,000 sim kad dilengkapi dengan pelan data 40GB bagi tempoh 60 hari akan diberikan kepada 50,000 lagi pelajar terpilih di seluruh daerah menjadikan keseluruhan 70,000 pelajar menerima manfaat berkenaan.
Katanya, pelaksanaan program itu dijalankan secara berperingkat dengan keutamaan kepada pelajar sekolah rendah dan menengah yang akan menduduki peperiksaan awam sebagai sokongan terhadap pembelajaran interaktif secara dalam talian.
"Senarai semua penerima disediakan Jabatan Pendidikan Negeri (JPN) merujuk kepada data terkini pelajar di seluruh negeri. Hasrat kita kemudahan ini dapat diberikan kepada mereka yang benar-benar layak.
"Insya-ALLAH, selepas ini akan ada lagi inisiatif lain dengan kerjasama badan-badan korporat lain kerana matlamat kita nak jadikan pendidikan di Perak ini sebahagian daripada usaha membasmi kemiskinan," katanya.
Dalam pada itu, Syed Abdullah berkata, Perak menjadi negeri pertama yang menggerakkan usaha seumpama itu bersama YTL.
Katanya, setakat ini, Yayasan YTL telah mengagihkan hampir 100,000 unit telefon pintar secara percuma kepada pelajar di seluruh negara.
"Sebelum ini kebanyakan permohonan dibuat secara persendirian, jadi kita ada kekangan dari segi kesahihan status dan sebagainya.
"Usaha digerakkan kerajaan negeri Perak ini jauh lebih baik dan memudahkan kita menyampaikan bantuan yang mana ia juga sebahagian daripada program tanggungjawab sosial korporat (CSR) yayasan," katanya.
Source: https://www.sinarharian.com.my/article/131419/EDISI/20000-telefon-pintar-percuma-mula-diagih?fbclid=IwAR31eS7bTn0W9IFMezy4MCYoKUSSYld-7M4YM3RhQRRzpXdwJWAzGzPZZTk