"
We have written many stories in the last 25 years, and we pledge to keep writing new ones.

Our passion for education existed even before we came to be, when our founders Tan Sri Dato' Sri Dr Yeoh Tiong Lay and Puan Sri Datin Sri Kai Yong Yeoh set our north star through their deep-rooted belief in education, and inborn passion for students.

Their constant acts of goodwill for schools and students paved the way for our inception in 1997, and we have endeavoured to carry the torch ever since, growing from strength to strength through the years.

In our 25th Anniversary Celebration, YTL Group Executive Chairman, Tan Sri Francis Yeoh, spoke of a pencil analogy that so aptly described our growth over the years, with each pencil representing a programme that added strength to YTL Foundation:

"Each of the programmes individually impact those they are designed to help but collectively, we hope that they will go towards building a stronger and more united nation that gives opportunities and dignity to every individual."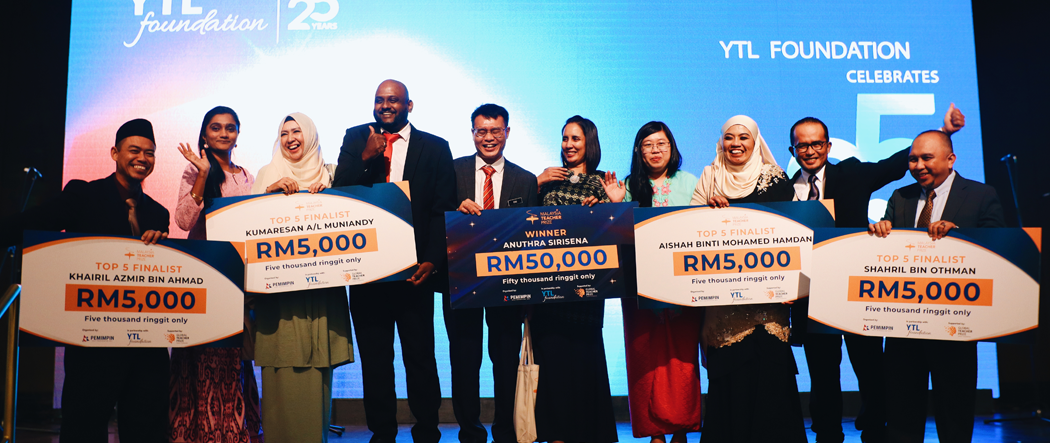 Every programme we have implemented came in response to a need. And each was a building block to being a stronger, better foundation. From scholarships to laptop donation schemes, from building Frog Classrooms to developing school leaders through PEMIMPIN GSL, from partnering with Acumen Academy to most recently pivoting into our Learn from Home programme during the pandemic, YTL Foundation has and always will endeavour to make a difference in our communities.

Many stories have been written in the last 25 years, and we pledge to keep writing new ones to continue building Better Societies Through Education.

Click here to view our gala dinner photos.