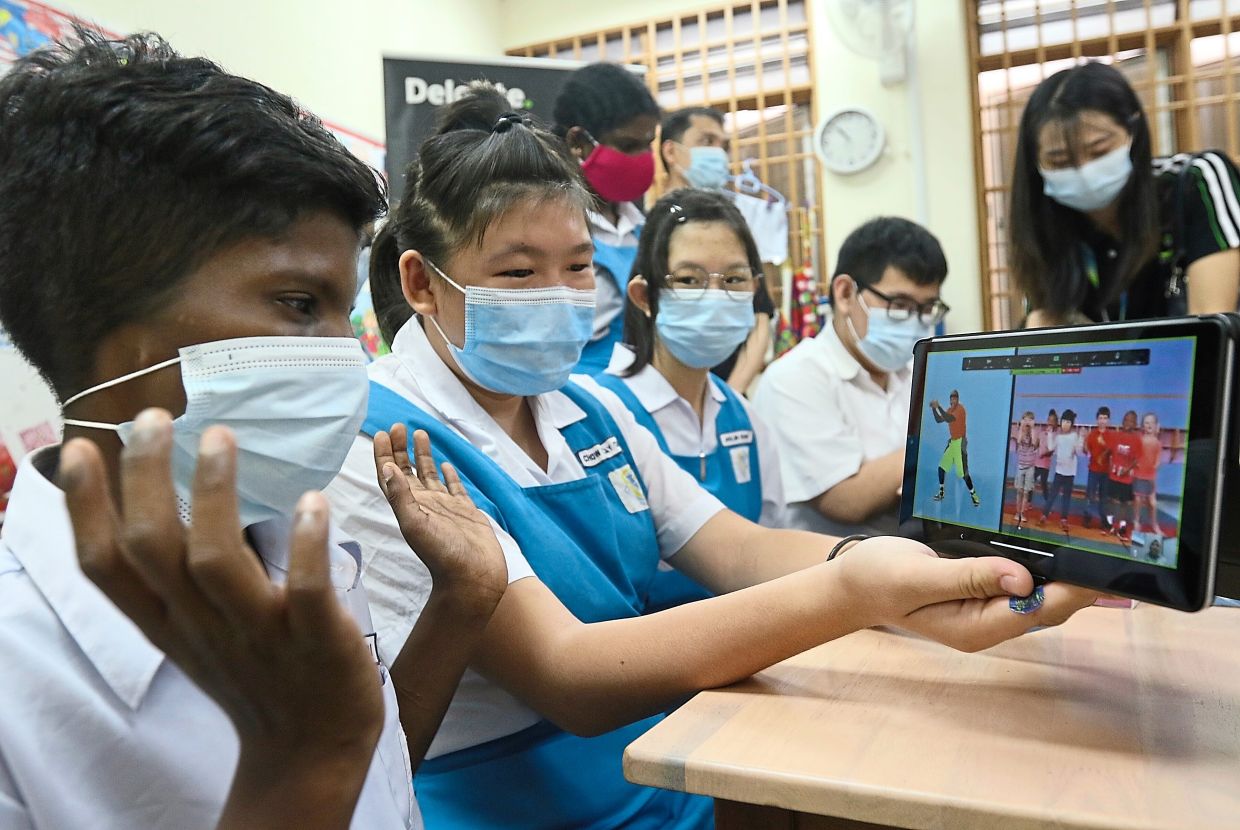 DURING the pandemic, many children from the B40 community were unable to continue learning as they lacked devices and Internet access.
The KidsEdu programme, a collaboration between Deloitte Malaysia and YTL Foundation, has now made online learning accessible.
Tan Lean Kee, the wife of Chief Minister Chow Kon Yeow, said the programme was timely.
"I understand that 100 schoolchildren in the Klang Valley have already benefited from the e-learning programme.
"I am pleased the programme is now being extended to Penang," she said.
She was speaking at the launch of Deloitte Malaysia's corporate social responsibility programme called 'Strengthening digital learning for B40 children' at Sekolah Kanak-Kanak Terencat Akal in Jalan Datuk Keramat, Penang.
Tan said Deloitte Malaysia raised RM13,000 to buy 20 tablets for the special needs school while YTL Foundation provided learning content and free data for the tablets.
"Deloitte professionals from the Penang office will work with the school teachers to provide students with the technology know-how with the aim of running virtual classes eventually.
"Children's education and well-being are issues close to my heart and I hope more companies will come forward to carry out similar CSR programmes," she said.
Deloitte Malaysia chief executive officer Yee Wing Peng said that without access to technology, many children from underserved communities were finding it difficult to adopt virtual learning.
YTL Foundation programme director Datin Kathleen Chew said the collaboration was yet another step towards ensuring that no child is left behind in their education journey.
Source: https://www.thestar.com.my/metro/metro-news/2020/10/03/devices-to-smoothen-learning-journey