TWENTYTWO13, 8th August 2019
SJK(C) Sin Min which started operating a specialised class for students with special needs in 2012 has received a big boost from YTL Foundation.
On top of funding the renovation of a special needs classroom, the installation of new fittings and furnishings and the purchase of special needs equipment, the foundation launched its Smart Frog Classroom for special needs children yesterday.
The class, open to students aged seven to 14, supports the learning needs of students with autism, ADHD, dyslexia, cerebral palsy, delayed development and other learning disabilities.
The teaching and learning process is customised for each student according to their ability, to optimise their potential through the specialised application of teaching and learning techniques.
The classroom is equipped with keyboards and other input methods for children who find handwriting difficult. There are also touchscreens for interactive learning, manipulative learning aids, visual learning aids, specially selected games, a large table to encourage group interaction, a rocking chair to calm students and more.
The school is the second in Malaysia to be equipped with a Frog Classroom for children with special needs, after SMK Bandar Baru Salak Tinggi in Sepang.
"This Smart Frog Classroom is a space that encourages interaction and bonding, which is important for children, especially those with special needs," said Tan Tiong Yih, senior private secretary to Deputy Speaker of Dewan Rakyat Nga Kor Ming.
As experts gain more knowledge on the best ways to support the needs of these children, upgrades to classrooms, learning facilities and infrastructure are needed.
The new Smart Frog Classroom offers students space with organised, well-designed areas that will set the stage for a positive learning environment.
It uses interactive modules like videos, presentations and visually attractive methods to make learning more accessible to students who tend to struggle with traditional methods of teaching.
The interactive modules help these children understand their lessons more easily and retain knowledge more effectively.
"Education is key in uplifting children who face challenges in life, be it socioeconomic challenges or having special needs," said Datin Kathleen Chew Wai Lin, Programme Director of YTL Foundation.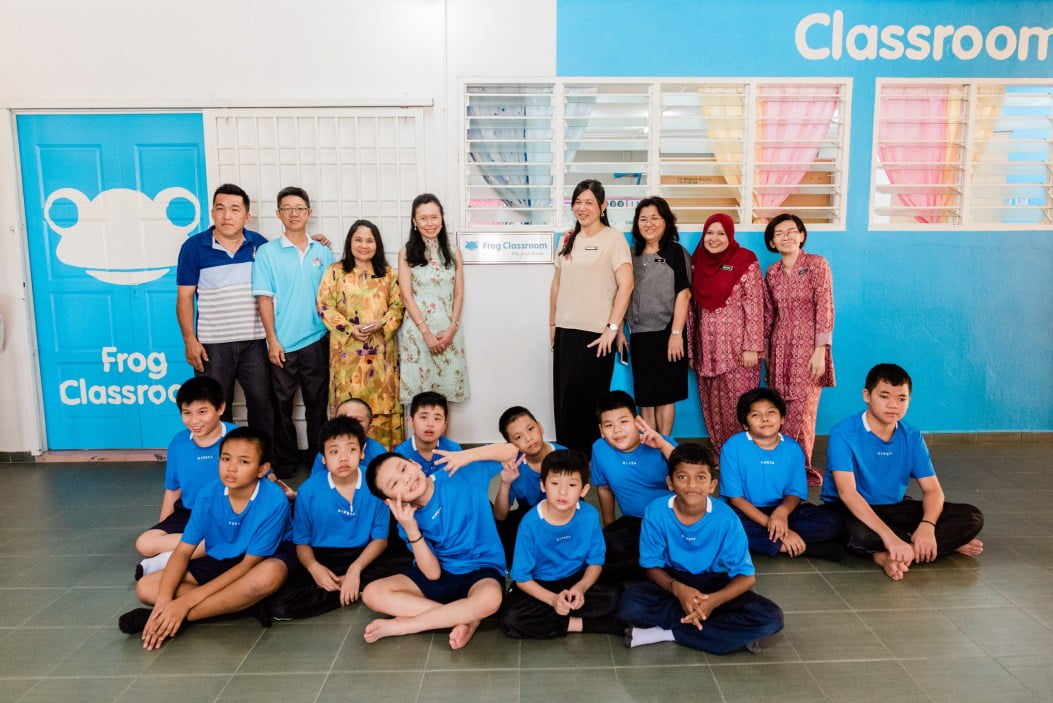 Chew (standing, fourth from left) joined by SJK(C) Sin Min teachers and students.
"It is important to support teachers and schools who are providing these important special education services.
"Children with special needs deserve as much educational support and opportunities as any other child," Chew added.
Source: https://twentytwo13.my/issues/education-boost-for-special-needs-children