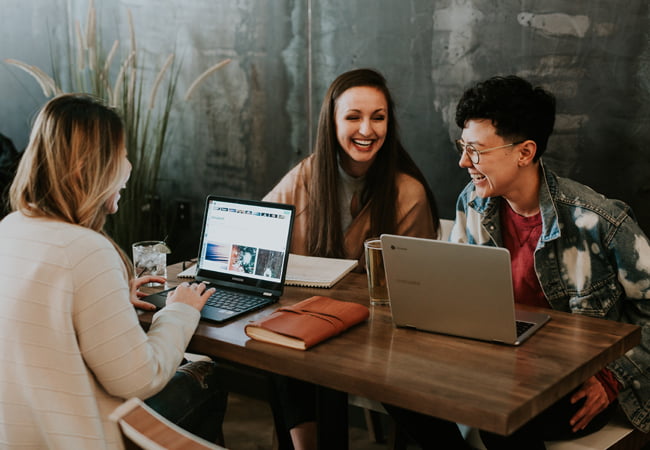 KUALA LUMPUR (May 16): Universiti Kebangsaan Malaysia's (UKM) Faculty of Social Sciences and Humanities is working with YTL Foundation and FrogAsia to develop lessons in Bahasa Melayu and English for students in Standard 1 to Form 5.
These lessons will add to the English, Mathematics and Science lessons already available to parents and students under YTL Foundation's Learn From Home Initiative, UKM and the Foundation said in a joint statement.
This comes about as UKM became the latest tertiary education institution to join the initiative, under which the university's students and faculty will get free Yes 4G SIM cards with 40GB of data.
"Thirty undergraduate and postgraduate students from the English Language Studies Programme, Linguistics Programme and Malay Language Studies Programme will join the fellows and alumni from Teach For Malaysia in developing engaging online lessons that students can access to continue learning from home whilst schools are still closed," the statement said.
"At the final semester of their undergraduate studies, these students are required to undergo an eight-week industrial placement."
The collaboration between UKM, FrogAsia and YTL Foundation will allow these students to complete their course at a time when many industries have withdrawn their offer of placements due to the pandemic," it added.
YTL Foundation chairman Tan Sri (Dr) Francis Yeoh Sock Ping said the foundation collaborated with UKM's Faculty of Social Sciences and Humanities "to research the effectiveness of redesigned, technology enabled classrooms on teacher pedagogy and student learning behaviour which subsequently formed the basis of several published academic papers".
"The use of technology in education is something that UKM understands well and we could not have a better partner to develop online Bahasa Melayu and English lessons," Yeoh added.
As a result of the Movement Control Order, UKM's teaching and learning process has now shifted from in-person lectures and face-to-face discussions to 100% online classes and lectures, the statement noted.
UKM vice-chancellor Prof Datuk Dr Mohd Hamdi Abd Shukor said that for the current semester, the university has already started the online teaching and learning since April 27.
"I am very much aware and understand that not every student is equipped with Wi-Fi or good Internet connection at home. Therefore, this initiative will be able to help reduce the burden of the students especially for those who depend on mobile data to go through the online learning process and also to stay connected with their lecturers," he said.
Other universities who have joined the Learn From Home Initiative include Universiti Sains Malaysia, Universiti Tunku Abdul Rahman, Universiti Pahang Malaysia, New Era University College and Malaysian Institute of Art.
Source: https://www.theedgemarkets.com/article/free-sim-cards-lessons-ytl-foundations-collaboration-ukm