By StrawberrY Gal -  November 23, 2018
YTL Foundation in partnership with Petrosains organised Lottie's Science Adventure, a STEAM (Science, Technology, Engineering, Arts and Mathematics) – themed event at Lot 10 Shopping Centre from 23-25 November 2018. Lottie's Science Adventure was launched today by Tan Sri Datuk Seri Panglima Dr Abu Hassan Bin Othman, a member of the Board of Trustees of YTL Foundation together with Datin Kathleen Chew, Programme Director of YTL Foundation.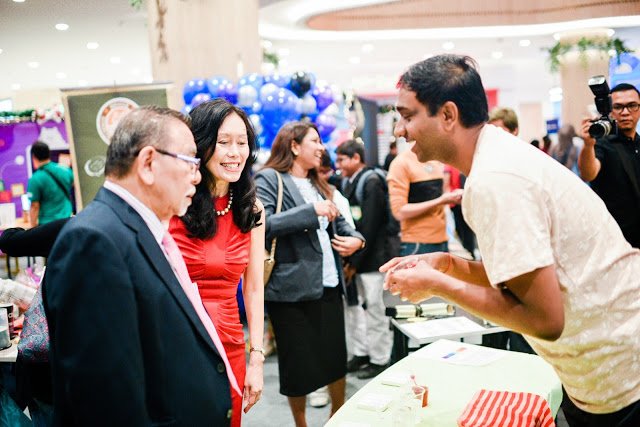 The theme this year was chosen to increase the interest among students in pursuing science based subjects and promote STEAM subjects among students from all backgrounds. "We want students to know that science does not have to be dry and boring. We have a group of passionate, creative and dedicated science enthusiasts here today eager to share their knowledge on how we can make science fun and exciting," said Datin Kathleen Chew, Programme Director, YTL Foundation.
As the previous Vice Chancellor of University Sabah Malaysia, Tan Sri Datuk Seri Panglima Dr Abu Hassan Bin Othman explained that our students have potential to compete globally, but without the right exposure, motivation and interest, they will be left behind. "I was very happy to hear that YTL Foundation was organising a 'Science Adventure,' to not only to promote science, technology math and creativity to students, teachers and parents, but to show that science based subjects is not just for certain types of students, it can be appealing to all students," he explained.
At the event, there were woodwork and science workshops managed by Super Brain Bridge where visitors will get to create a table lamp, USB table fan and even making a catapult. You can also bring out the Marie Curie in you with Science Bridge Academy where you can carry out various types of experiments from slime mixing to PH testing.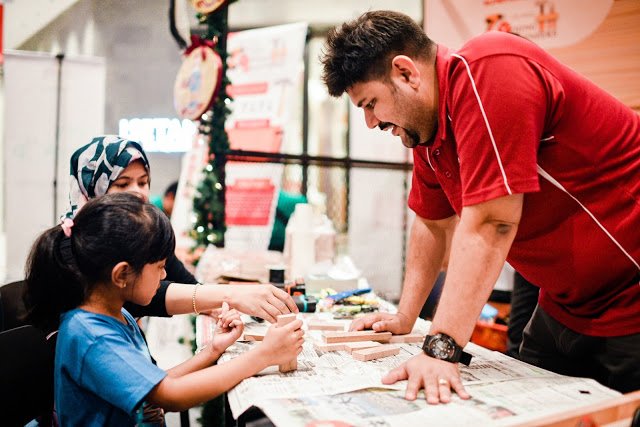 Petrosains held workshops on making mini robot that dances and scribbles patterns, creating a marble maze. There were also math puzzles and the BATAK Mini Pro, a machine that tests your reaction and your hand-eye coordination. Other vendors included MEREKA that had a juice bicycle, Toy Libraries Malaysia which held a toy drive and a toy repair booth, Flow, Amazin' Grace, Mangosteen, Supa Dupa Circus, NAGCM (National Association for Gifted Children Malaysia), Jabatan Alam Sekitar and many more.
Toys collected in the toy drive and the proceeds from the sale of the Lottie Bears will be donated Toy Libraries Malaysia to set up a toy library for the 'Sekolah Dalam Hospital Programme' in the University Malaya Medical Centre. Proceeds collected from Mangosteen and Flow sales will be given to charity as well.
YTL Foundation invited students from seven public schools to attend the event and each of the students were given the opportunity to participate in the workshops. If you would like to find out more detail of the workshops and activities happening at Lottie's Science Adventure, visit http://ytlfoundation.com/blog/2018/10/16/lotties-science-adventure/.
Source: https://www.malaysianfoodie.com/2018/11/hop-adventure-science-and-discovery-with-ytl-foundation-together-with-petrosains-lot-10.html