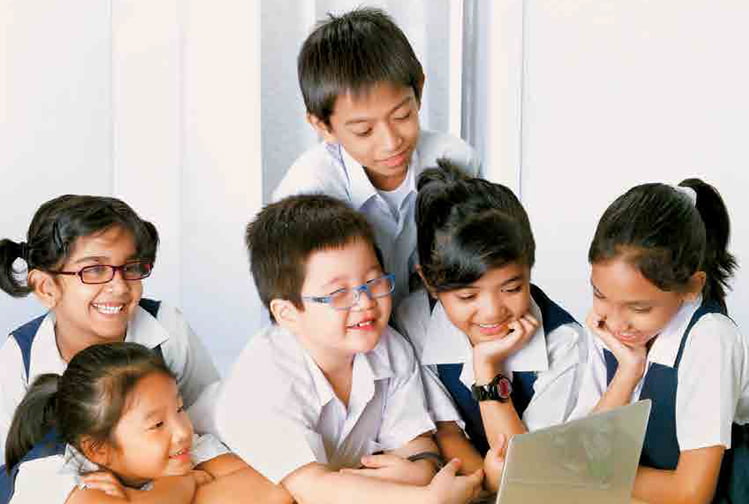 YTL Foundation and FrogAsia are hosting an ongoing challenge called GIAT: Belajar & Menang! for primary and secondary school students.
It features engaging lessons from FrogSchool with cash prizes and book vouchers worth RM20,000 up for grabs.
This initiative aims to support the lessons of students returning to school, following the school shutdown and movement control order (MCO) which began in March to stem the spread of Covid-19.
GIAT: Belajar & Menang! is a continuation of the Learn From Home Initiative introduced by YTL Foundation together with FrogAsia and YES to help students continue with their lesson plans without disruption during school closure.
YTL Foundation collaborated with FrogAsia, Teach For Malaysia, Pelangi Publishing Group, Kindity Montessori Preschool, Universiti Kebangsaan Malaysia and MyReaders in creating FrogSchool lessons to help parents and students with learning from home.
FrogSchool contains over 500 lessons for pre-school up until Form Five, covering Mathematics, the Sciences and English.
The lessons are made to be enjoyable, engaging and easy to navigate, enabling students to learn on their own.
They also contain video resources, activities and assessments available on FrogAsia's gamified-learning application, FrogPlay.
YTL Foundation programme director Datin Kathleen Chew said GIAT: Belajar & Menang! was launched to encourage students to keep up with their studies through exciting weekly challenges.
"We have had very positive feedback on the effectiveness of the lessons and believe that this is a valuable resource even when schools reopen," she added.
Since July 13, the weekly challenge features one FrogSchool lesson for each category - lower primary, upper primary, lower secondary and upper secondary. The lessons are revealed every Monday via Facebook and Instagram.
GIAT: Belajar & Menang! is open to all students in government schools.
There are 40 winners per week. Results will be announced every Friday until Sept 4.
For details, visit https://ytlfoundation.azurewebsites.net/learnfromhomecontest/.
Source: https://www.thestar.com.my/news/education/2020/08/30/keeping-students-motivated