"
It was inspiring to see how our American friends and peers responded to their responsibility as a voter. The youth cared and chose to be engaged, exercising their duty as a voter during the presidential elections.

There is growing female solidarity in Malaysia committed to supporting and lifting up fellow women from all walks of life. In conjunction with International Women's Day 2023, we are highlighting three inspiring women who are Acumen Fellows and have dedicated their lives to empowering and serving other women through advocacy, community development and cancer patient care.


Amnani Abdul Kadir,
Partnerships Director at Women's Aid Organisation

Working 9 to 5 at a PR firm, there was a nagging feeling in the back of Amnani Abdul Kadir's mind to reclaim her time. She wanted to add another skill to her arsenal, one that gave back to society[1].

In 2015, she stumbled upon a social media post advertising para counselling training by the Women's Aid Organisation (WAO), the largest service provider for gender-based violence cases in Malaysia.

The 2022 Acumen Fellow took her chances and volunteered at crisis support services for domestic violence survivors. Her first few calls left her traumatised and "depressed for months" [2] as she realized how serious some cases of domestic violence could be.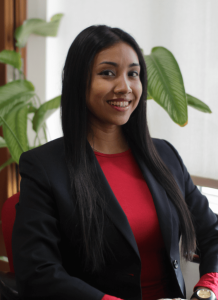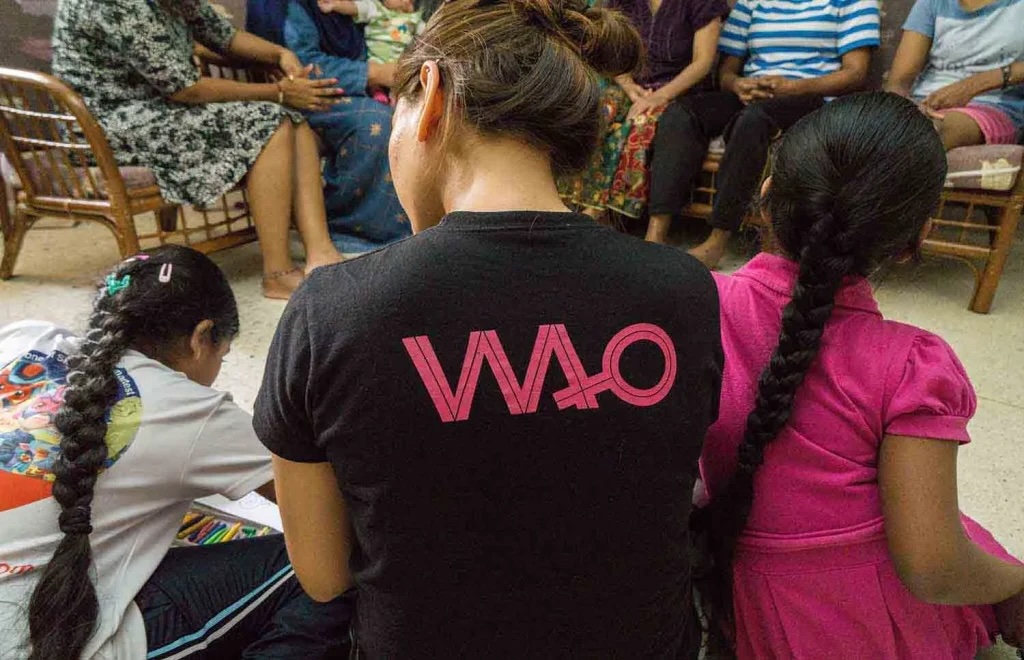 That experience, however, unlocked the dormant instinct in her to be there for someone in need, to be part of a larger sisterhood standing together during tough times. Three years later, Amnani took a leap of faith and dove headfirst into the role of fundraising and organisational development at WAO.

From an amateur who was tongue-tied when responding to the harrowing accounts of survivors, Amnani now helms the partnership wing at WAO. With her expertise from her stint in PR management, she advocates for a more just and equal world for women and children.

Through public education via social media, community engagements and partnerships, Amnani is amplifying the lived realities of women and girls in crisis, empowering them to believe that all hope is not lost.

Women must be celebrated, seen and acknowledged for their contribution to the development of the family unit, culture, society and world. We still have a long way to go in gender equality for women to be celebrated every day of the year, 365 days. – Amnani Abdul Kadir [1]

Maheswari Jaganathan,
Deputy Head of Community Outreach Unit for Cancer Research Malaysia
There is no sugarcoating it but nursing is a vocation that requires your heart in the right place. Maheswari Jaganathan has persevered in the industry and miraculously still carries a deep sense of servitude to her patients.

It isn't only us helping patients, but we are also learning from them – their values of life, kindness, humility, and perseverance. When the situation looks impossible, we can work together to achieve the impossible. – Maheswari Jaganathan [3]

Maheswari is an experienced Registered Nurse specialising in patient navigation, lymphedema therapy, oncology and palliative care nursing. As a care provider who understands the patients' journey after diagnosis, she knows that low-income communities may not be equipped to handle the post-diagnosis period.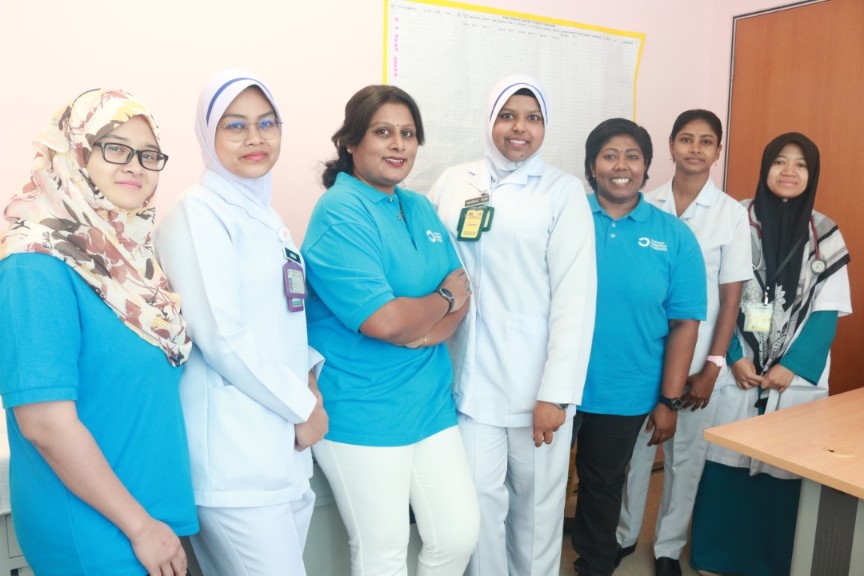 We have the opportunity to walk others through their cancer journey – by being sincere, compassionate, and empathetic, we assure patients that we will always be with them, strengthening their faith in going through treatment in a way that they might struggle to visualise – Maheswari Jaganathan

At the same time, Maheswari trains nurses and community navigators – a focal point within the clinical team for patient navigation services for breast cancer patients. They work in partnership with patients to overcome challenges and achieve their optimal care goals.

Fastidious in her mission, the team of nurses and community navigators have impacted more than 2300 newly diagnosed breast cancer patients at PNP centres in Klang, Seremban, Kota Kinabalu and Kuching as of 2022. PNP is currently in the midst of incorporating a programme called ECHO ( Extension for Community Healthcare Outcomes)- a telementoring network designed for continuing professional development (CPD), improving patient outcomes with the goal of guiding more general nurses and social workers for role transformation as navigators.

This 2020 Acumen Fellow spearheaded the Patient Navigation Programme (PNP) at the Cancer Research Malaysia in 2015. The program is designed to give low-income women the hope of surviving breast cancer – every cancer patient deserves an equal right to be a survivor! The programme aimed to provide guidance and support to newly diagnosed breast cancer patients at state referral hospitals to complete the recommended treatment.

Breast cancer is the most common cancer among Malaysian women and according to the 2018 Malaysian Study on Cancer Survival, one in 20 Malaysian women will develop breast cancer in their lifetime[4].

As the programme lead for Breast Cancer Patient Navigation Programme, the team work closely with the Ministry of Health Malaysia Team, patients and families to navigate through the complex healthcare system, and access the resources needed for timely diagnosis and treatment. This includes emotional support, financial aid, decision-making, home care and basic palliative care.

Wong Chen Li,
Impact Driver At Akar Umbi
From a young age, Wong Chen Li had the gift of empathy – being able to feel and connect deeply with the hardship of others. In her college days, Chen Li often encountered mothers with half-sleeping children on the pedestrian bridge. Despite coming from modest beginnings, she always had spare change to give away.

Giving back and service was a big part of Chen Li's makeup. After a few years of working in a digital agency, the passion to serve resurfaced. She then intentionally carved out time to volunteer for SUKA Society, a non-profit protecting and empowering underserved children, and slowly stepped into the world of change-making[5].

The Azalea Initiative that came to fruition in 2021 saw Chen Li engaging with the refugee community. The seven months leadership program was developed to equip refugee women with leadership skills so that they can become changemakers within their own communities. Refugees in Malaysia, especially women have limited opportunities to lead meaningful lives because of limited access to employment and education.

Through intentional and purposeful engagement with these communities, Chen Li hopes that these women will rise again and be reignited with new hope to pursue their dreams and goals.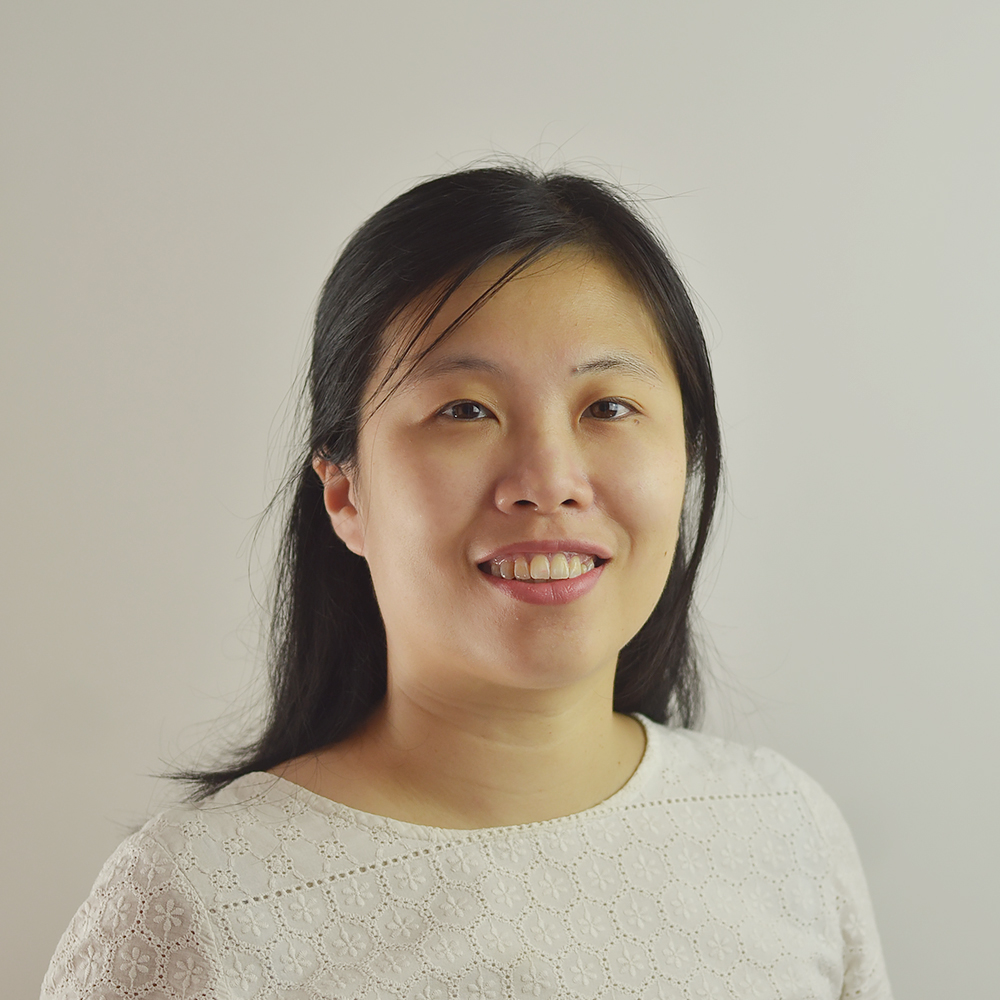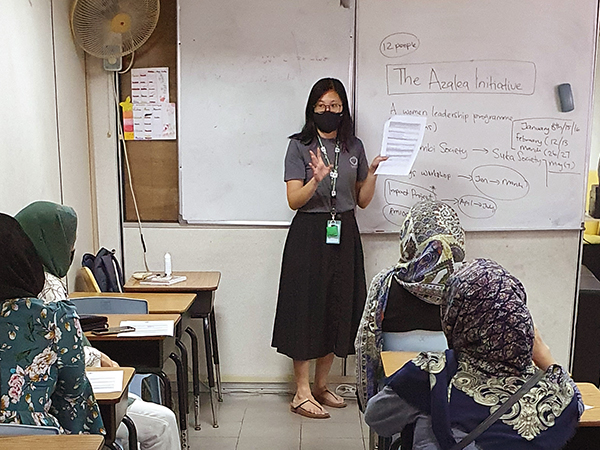 It wasn't long before the 2022 Acumen Fellow embarked on a career as a project coordinator at SUKA, working with marginalised communities such as refugees and Orang Asli youths. However, after seven years, she recognised that there was more than meets the eye in the community's struggle.

Working on the ground for many years, we realised that many children's rights issues cannot be addressed independently of larger community problems. Communities that are marginalised are capable of making changes and making a significant impact on the ground, making their own strong and resilient communities possible. – Wong Chen Li[6]

Through Akar Umbi, a sister organisation of SUKA Society, Chen Li aims to return the reins back to the community through personal development programmes and initiatives. She is actively collaborating with grassroots communities providing the necessary resources and tools to uplift the communities.

I believe that if we want to make lasting change and impact, it should be from the people themselves. – Wong Chen Li[6]

This post is a collaboration with Malaysia Acumen Academy. The Acumen Fellowship brings together exceptional leaders from Malaysia, who ultimately become members of a global community that rebuilds lives and restores dignity. For more information, visit their website here.

Explore our sources:
1. Mangosteen. (2022). Facebook
post
.
2. S.Indramalar. (2018).
Train to be a crisis support officer to help victims of violence.
The Star.
Link
3. Cancer Research Malaysia. (2022).
Happy International Nurses Day!
Link
4. The Star. (2022).
One in 20 Malaysian women at risk of breast cancer.
Link
5. Akar Umbi. (n.d.)
The People.
Link
6. BFM. (2022).
Breaking The Bias Through Akar Umbi & The Azalea Initiative.
Link