"
Sometimes when I'm walking through the cobbled streets of Cambridge or writing essays in the University Library, I reflect on how grateful I am to be studying a course I love in one of the best universities in the world. A year ago, I would never have thought this was possible, until YTL Foundation offered me a scholarship to pursue my studies overseas.

Growing up in a three-bedroom apartment in Penang, I was fortunate enough to have friends from different races, enjoy different cuisines, and celebrate cultural festivals together. My love for Malaysia deepened further when, in 2019, I was selected to represent Malaysia as a youth ambassador on the Kennedy-Lugar Youth Exchange and Study Program to the United States. I immersed myself in the American life while also learning more about my tanah air (motherland) from the other Malaysian exchange students. I realised that the true beauty of Malaysia lies in its diversity. Yet, the increasing polarisation and structural inequalities prevalent in our multiethnic society concerned me, and I knew that I wanted to play a role in making Malaysia better.

My exchange experience motivated me to get more involved in community service. After returning to Malaysia, I began my Sixth Form studies in the Penang Free School and organised volunteering initiatives as Unit Leader of the Rangers Girl Guides. Outside of school, I started volunteering for AFS Intercultural Malaysia and became a liaison for Clara, an Italian exchange student in Penang. When the pandemic struck, I started volunteering online by tutoring underprivileged secondary school students for Tutors in Action Malaysia and Projek Murni.

The pandemic disrupted my education as it did for everyone else. After being wrought with anxiety by the multiple postponements of STPM examinations, I applied for both national and UK universities in 2021. At the end of my first semester in Universiti Malaya, I received a conditional offer from the University of Cambridge to study Human, Social, and Political Sciences. While ecstatic, I was plagued by a gnawing worry that my dream would be over before it even began, as my family could not afford the exorbitant tuition fees and living costs.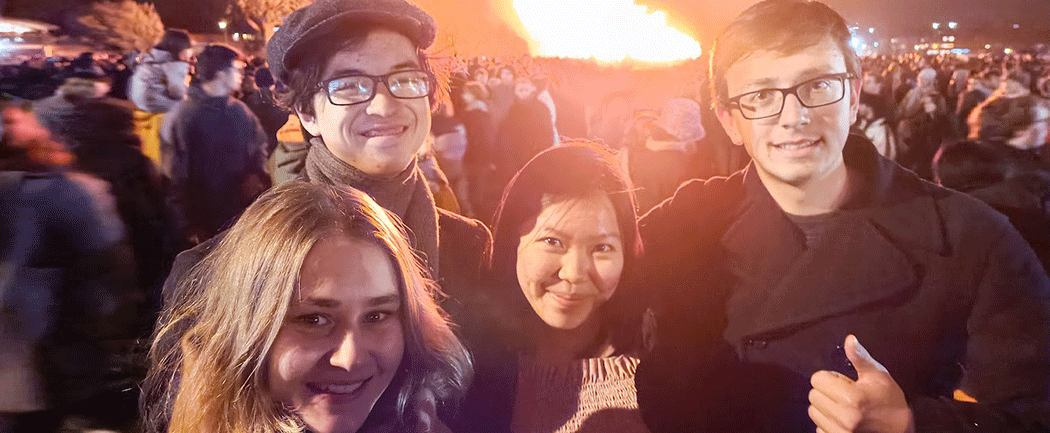 I threw myself earnestly into scholarship applications while balancing the workload of being a UM Economics student. As a mature student of age 21 with an unconventional pathway, the number of overseas undergraduate scholarships available to me were limited. Fortunately, YTL Foundation provided a golden opportunity through the Yeoh Tiong Lay Award, and after two rounds of physical interviews and assessments, I was awarded the scholarship.

During the application process, I was struck by the YTL Group's emphasis on family, community and nation-building — values that resonate strongly with me. As a YTL Scholar, it has become increasingly clear to me that the Foundation genuinely cares for its scholars. The scholarship offers much more than financial aid. The support system provided by the Foundation vis-à-vis Helen, my scholar coach, has helped me navigate living in a foreign land, while the network of UK scholars has eased my homesickness and given me a sense of belonging.

In four months, I will be officially starting my first internship with the Group. Nervous as I am about my first foray into the corporate world, their belief that future generations hold the key to a prosperous and progressive nation convinces me that I will be able to contribute to building a more equitable Malaysia while working with the Group. The saying goes that life is about the journey, not the destination; and I am excited to continue this journey of personal and professional growth with YTL.