Dressed in a t-shirt with her hair combed back in a ponytail and a bright smile across her face, Anuthra Sirisena spoke to us via Zoom from her home in Tenom, Sabah. In our conversation, Cikgu Anuthra, as she is affectionately known, shared her thoughts on the importance of innovation in education, her experiences as a teacher in a remote area of Malaysia and her journey to becoming the first-ever Malaysia Teacher Prize winner.

The first of its kind in Malaysia, the prestigious award honours teachers on a national level and provides an avenue to recognise teachers who have gone above and beyond their call of duty to educate and empower the next generation. The award also offers educators the opportunity to learn from and be inspired by successful teaching methods and new education innovations.

In partnership with YTL Foundation, PEMIMPIN GSL organised the award, which is the local version of the Varkey Foundation's Global Teacher Prize. Over 800 teachers, from across Malaysia, applied for the award but only ten were shortlisted as Malaysia's Top 10 game-changers in the education sector.

Anuthra was announced as the first Malaysia Teacher Prize winner on October 27, 2022. Other than the title itself, she received a prize money worth RM50,000 to help her create a better learning experience for her students from rural parts of Tenom.


Discovering Her Talent and Passion for Teaching
Most dedicated and committed teachers will tell you that teaching was a calling from the get-go, however for Anuthra, it wasn't an immediate passion or calling.

She loved Chemistry but could not bear the thought of working in a lab, full-time. She also enjoyed interacting with people which led her to marry her passion for Chemistry and human connection in the world of teaching.

It was about finding a balance between capitalising on what I like- Chemistry and lab work, and not being confined to the lab. I thought that education was a good path as I also love human interaction. - Anuthra Sirisena

Little did she know that teaching was an innate talent of hers. In retrospect, Anuthra recalled tutoring her two younger brothers with much ease.

As the eldest of three, I had to teach my brothers and make sure they did well in school. - Anuthra Sirisena


Building the Foundation of a Good Teacher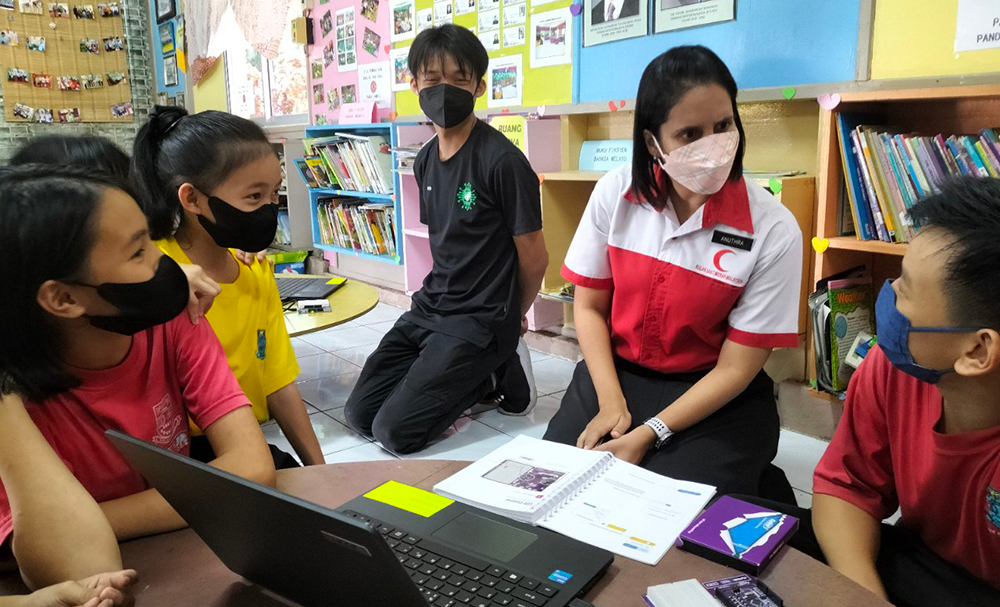 When Anuthra was posted to SMJK Chung Hwa, Tenom 17 years ago, she was met with a challenge to maintain the school's standard of producing high-performing students.

As a high-performing school, everyone is expected to work hard to maintain a standard of 100% passes. If you can't perform, it is your fault - that isn't something any new teacher wants to hear. - Anuthra Sirisena

Although it was a daunting realisation, Anuthra did not think it was impossible. Not only did she maintain the legacy of producing A+ students, but she also built strong relationships with her students who were entering the crucial years of their adolescence.

Many of my students say that as they mature into young adults, they don't see their teachers as just adults [who teach them] but as friends, too. - Anuthra Sirisena

Over the years, Anuthra realised that listening to and caring for her students and learning from other teachers are essential to her growth as a teacher. She also acknowledged that teaching, like learning, is a continuous process.

While universities provide teacher training, they tend to focus more on content rather than pedagogical approaches. Over the years, I realised that I should reflect on my teaching methods and be willing to receive feedback from students about my teaching approach. I've come to realise that teaching is an ever-evolving profession. - Anuthra Sirisena


Reimagining Access to Education for Rural Communities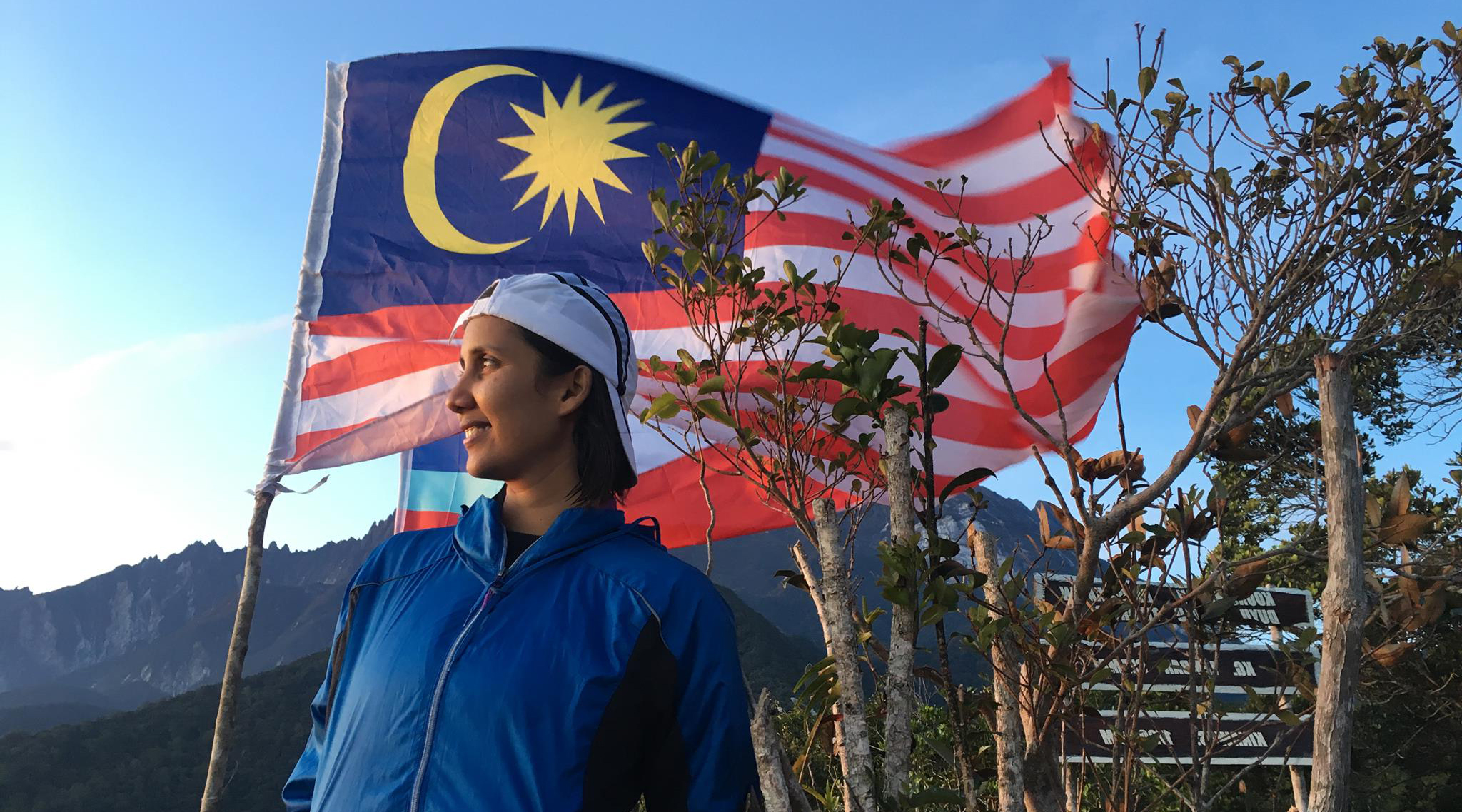 Originally from Kuala Lumpur, Anuthra moved to Sabah in her teens and gradually became aware of the different opportunities offered to those who live in rural and urban areas.

The greatest challenge has always been accessibility. We're always the last to know anything. - Anuthra Sirisena

For instance, education and science fairs are commonly held in easy-to-access locations.

I hear of people having robotics camps or science fairs in Kota Kinabalu or Sandakan, but never in pedalaman [rural areas]. For us to go there involves the cost of transport and accommodation which isn't easy because we don't have the funding. - Anuthra Sirisena

Owing to this, education fairs and events are usually a one-off experience. Moreover, 80% of Anuthra's students are from B40 families hence, they also cannot afford stable internet access, electricity and laptops.

Instead of focusing on these limitations, Anuthra focused on what she could do to reimagine her students' access to better education.

If I focus on what I can't do, I won't be able to solve it. So, I focus on variables I can influence. - Anuthra Sirisena

The Birth of Tenom Innovation Centre
Part of Anuthra's journey to continuously develop herself as a teacher and reimagine her students' access to better education opportunities is to identify ways of unlocking her students' hidden potential especially in the field of Science, Technology, Engineering and Mathematics (STEM).

In 2017, she attended a three-day teacher training workshop where she learned how to code and programme. Following this training, Anuthra realised that if the same opportunity was provided to her students, it would elevate their learning experience.

Inspired to make a difference, Anuthra established the Tenom Innovation Centre (TIC) - a makerspace for students interested in computers, machining, technology, science and digital or electronic art to engage and collaborate with one another.

Through TIC, Anuthra was able to provide an out-of-the-ordinary educational opportunity for the students in Tenom.

We saw a spark and the potential for learning that was not evident in the classroom. You can do 101 things in the classroom, but there are still things (like the spark to learn) you cannot teach. - Anuthra Sirisena

To date, 13 teachers and 14 mentors run the Centre. The 13 teachers have further trained 2,000 teachers and students from 46 schools across Tenom. Other than expanding their reach, Anuthra shared the long-term impact the Centre has had on students like Kenneth. A former student of hers, Kenneth scored 10 A's for SPM and competed for a scholarship against another straight-A student. He was awarded the scholarship because of his originality and ability to think out of the box - skills taught at TIC.

It makes me so proud because Tenom students are the minority and now they have an upper hand in education. - Anuthra Sirisena

Recognition Unlocks Other Opportunities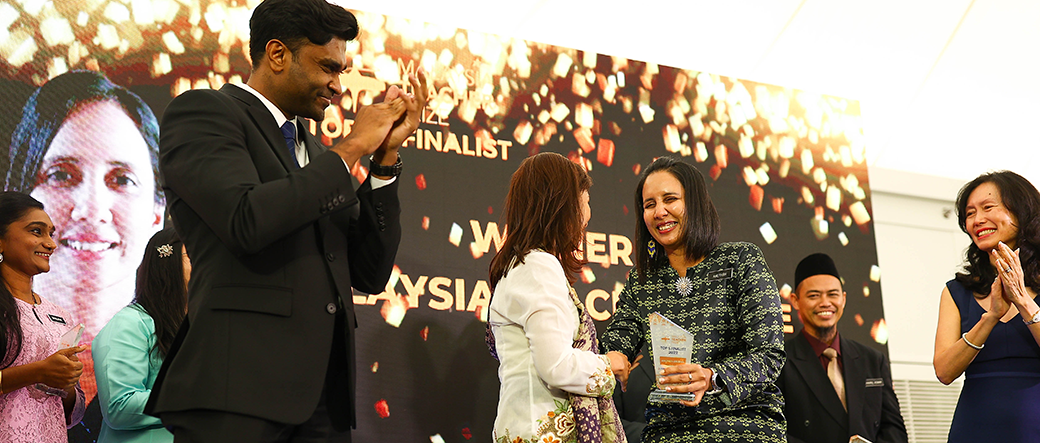 Anuthra admitted that she had to be persuaded multiple times before she submitted her application for the Malaysia Teacher Prize award.

I'm not bothered by status, recognition or glamour. What I want to focus on is creating a better learning experience for my students. - Anuthra Sirisena

However, after winning the award, she realised that recognition is necessary for her students. Winning has enabled her to amplify her voice, her efforts and her students' capacity for growth.

Sometimes you need to win something to make an impact. Now when I say something, people listen more attentively. - Anuthra Sirisena

Her long-term plan is to replicate the Tenom Innovation Centre in other remote areas such as Keningau and Nabawan. She also plans to build a 'Pedalaman Makers-Hub' which will connect four interior districts in Sabah so that children in these remote areas can develop their skills in STEM together.

The award recognition has also opened new windows of opportunity for Anuthra as a teacher.

Winning gives me the opportunity to highlight the many things teachers do and are able to do, what we work with and how we can collaborate with others outside of the school system. Looking for resources within your community and building the ecosystem for your community is something I'm empowered to share and encourage more teachers to do. - Anuthra Sirisena


Teamwork Makes the Dream Work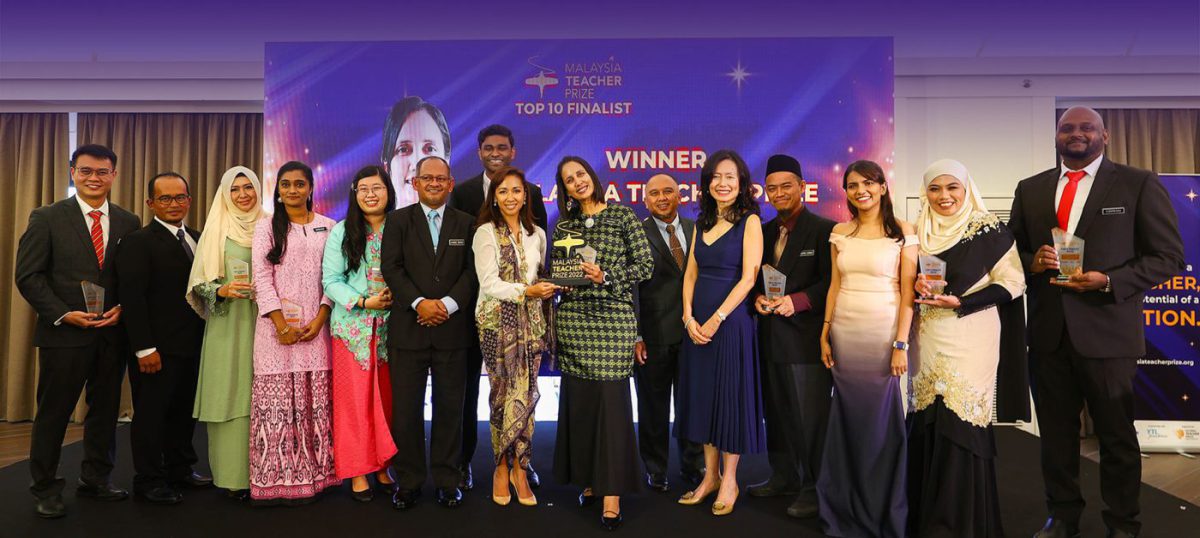 Although it may seem like a one-woman show, Anuthra attributes the award to those who helped her along the way.

I want other teachers to understand that I'm only able to do this because I don't work alone. It is a team effort. I hope teachers will be open to collaborate with one another because collaborations make us stronger. - Anuthra Sirisena

Anuthra also shared that the Malaysia Teacher Prize gave her the opportunity to meet other teachers like herself. While there are many ways to make the world a better place, the award-winning teacher believes that education is one of the best ways to help humankind.

My mission is to create and/or provide opportunities for everyone to gain better education because I believe that every child deserves a right to education. I grew up in a family that wasn't financially well-off, but my parents prioritised our education. I am where I am today because of education. - Anuthra Sirisena

Similarly, YTL Foundation firmly believes that building a better Malaysia is impossible on our own which is why we choose to fund organisations and programmes such as the Malaysia Teacher Prize. Together, we strive to honour and empower the next generation of leaders within Malaysia's classrooms.

"Tenom Teacher Wins Prestigious Award For Pushing Innovation Boundaries in Rural Sabah" written by Wiki Impact