As one of the conference's lead partners, we were excited to host Asia's largest social investment conference in one of Malaysia's most iconic event spaces; Kuala Lumpur Convention Centre (KLCC). With an overarching theme of 'Global Challenges: Asian Solutions' and an emphasis on collaborations to amplify existing efforts rather than replicating, here are some highlights from the week-long conference.


Vision Dinner at JW Marriott
We also hosted the AVPN Vision Dinner at Shook!, The Starhill Dining KL where speakers, partners and friends of AVPN came together to celebrate its 11th Global Conference and to explore potential collaborations to catalyse capital for greater impact in Asia.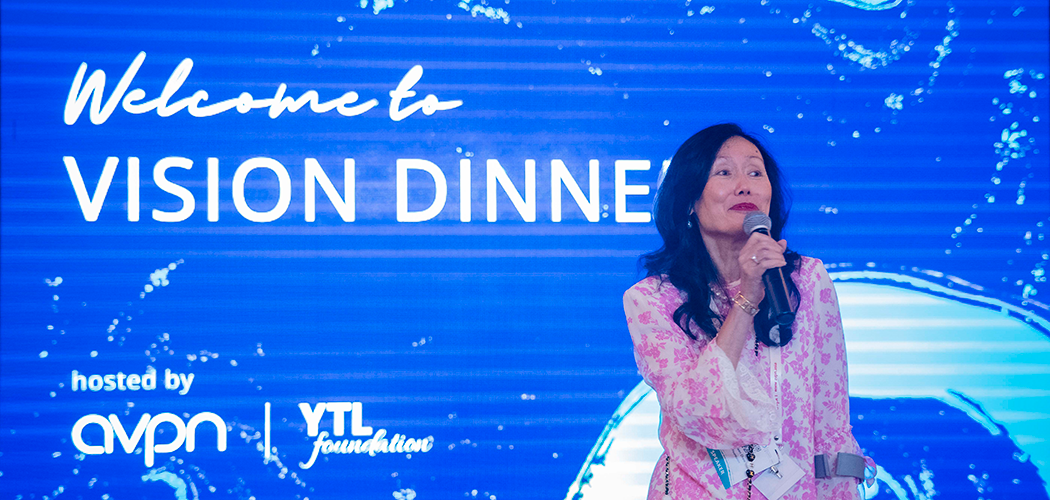 Building A Thriving Philanthropic Ecosystem in Asia: A Conversation
As an Asia Philanthropy Circle member and Programme Director of YTL Foundation, Dato' Kathleen joined an invite-only conversation with representatives from various philanthropies such as the Bill & Melinda Gates Foundation, Bloomberg Philanthropies, Rockefeller Philanthropy, Children's Investment Fund Foundation and Co-Founder and CEO of the Asia Philanthropy Circle, Laurence Lien.

As a group, they brainstormed what a healthy and thriving philanthropic ecosystem in Asia should look like, why collaboration between philanthropists and the impacted communities is critical to the sustainability of the ecosystem and how better communication is needed to spotlight the value of philanthropy as a sector in addressing Asia's societal issues.


The Transformative Power of Investing in Marginalised Communites: A Keynote

On the final morning of the conference, Dato' Kathleen delivered an impactful keynote speech about our newest programme; the Teachers for Educational Equity Initiative. In partnership with the University of Birmingham, the Initiative aims to uplift and empower teachers in rural and indigenous national schools and informal schools across Malaysia, through world-class teacher education.

In its inaugural year, we received 42 nominations from 11 informal schools in the Klang Valley and 42 nominations from Teach for Malaysia whose Fellows are currently placed in rural and indigenous schools in Sarawak and Perak. Beyond equipping teachers to make a positive impact on students and communities, we aim to discover a teacher education model that resonates deeply within Malaysia and the wider region of Asia as we are driven by a genuine desire to create localised solutions for a global challenge – educational inequity.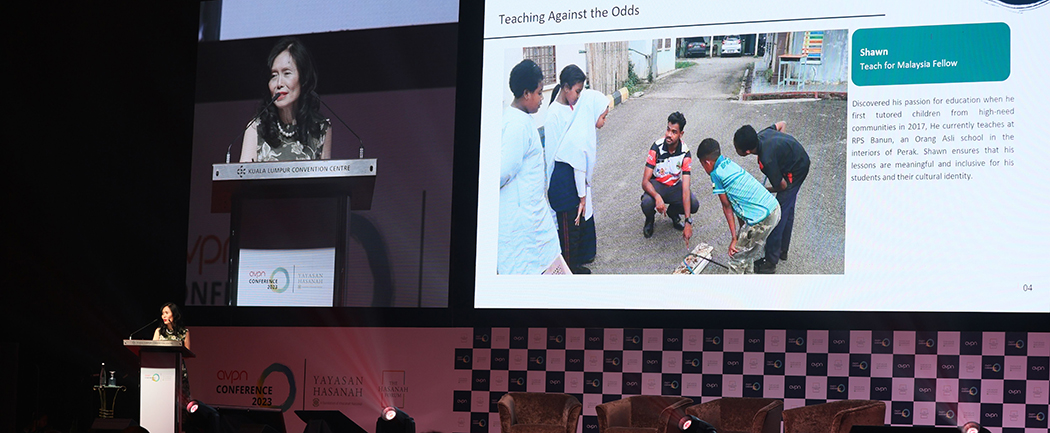 Shaping Philanthropy Leaders of the Future: A Panel Discussion

Moderated by Robert Rosen of the Bill & Melinda Gates Foundation, Dato' Kathleen was joined by Jacqueline Novogratz, Founder and CEO of Acumen and James Chen, Chairman of the Chen Yet-Sen Family Foundation for a panel discussion about shaping philanthropy leaders of the future.

The panel shared their thoughts and experiences on how character, purpose and sense of self factor into impact-driven leadership. Dato' Kathleen and Jacqueline also shared why shared values are vital to the establishment of long-lasting partnerships and how their shared values led to the creation of Malaysia Acumen Academy.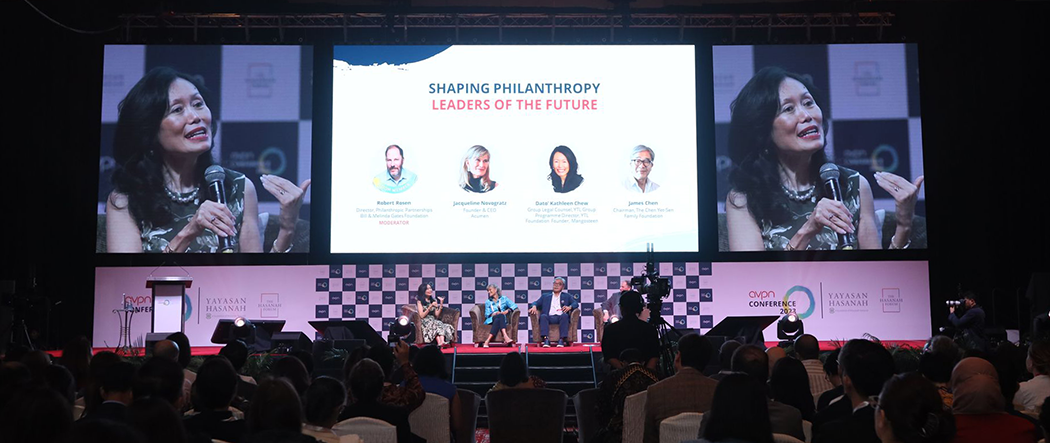 Lunch with AVPN Delegates from China

To conclude an insightful and inspiring week, we had lunch with several AVPN delegates from China. We shared our ideas, passion and motivation for wanting to make the world a better place through philanthropy.

We look forward to potential collaborations with Karina Wu, NextGen of Dadu Group of Companies; Fiona Li, Midsummer Consulting; Ruby Zhang, Global Assembly China; Jeremy Tang, Tong Leadership Academy; Amy Zhang, Singapore Global Trust; Moon, Lili publisher and Jing and Angela, SEEDInVenture.